Why Do I Get My Brakes Serviced?
Brake Purchase
*BMW vehicles only. Valid only at BMW of Westchester. Please present coupon at time of write-up. Coupon cannot be combined with any other offer or special and cannot be applied to previous purchases. Restrictions may apply.
BMW of Westchester
543 Tarrytown Rd, White Plains, NY
Service: (914) 761-5555
10% Off
Expires:
Brake Purchase
Your brakes are an essential part of the way your vehicle handles the White Plains road and is necessary for your safety. In order to ensure your brakes are working properly, you need to have them serviced regularly. This way, you'll be able to address any issues with your brakes before they turn into an even bigger, and likely more expensive, issue. For most people, having your brakes inspected every time you have an oil change is the easiest way to remember to have it done.
What is brake service?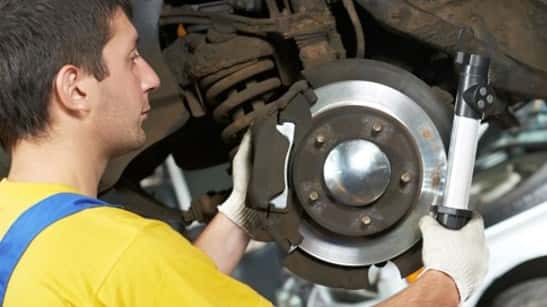 When your brakes are in need of service, it simply means that a part of your brake has likely worn down and needs attention. Your vehicle has two sets of brakes, both front and rear, and these brakes use brake fluid and brake pads in order to work properly. Natural wear and tear from driving on the New Rochelle roads will reduce the amount of brake fluid in your vehicle as well as wear down the brake pad. Once this happens, your brakes will not work properly, and you may even notice you need to apply more pressure to get your vehicle to stop or you may hear a screeching sound when you hit the brakes, which are both signs you need service.
During brake service, the technician will inspect and fix the following, if necessary:
Brake fluid, which will likely need to be replaced every 30,000 miles
Brake rotor
Brake pad and shoe
Brake caliper
How to care for your brakes.
No matter what type of driver you are, there will come a time when your brakes need to be serviced. However, there are things you can do to ensure you don't need to have your brakes replaced as often.
Use better brake pads instead of opting for the cheapest brand
Avoid "riding the brake" when you're on the Yonkers road
Find alternate routes that don't have as many stops
Apply only the necessary amount of brake pressure
By using these tips, you can keep your brakes more intact and reduce the amount of money spent on brake repair.
Opt for Service at BMW of Westchester
When your Mt Vernon vehicle is in need of brake inspection or repair, trust the experts at BMW of Westchester. Our service center is equipped to help get you back on the roads quickly and at a great price, so visit our service department at 543 Tarrytown Road in White Plains, NY, or schedule your service appointment online or by calling 914-761-5555.