Top Yoga Studios near Yonkers NY
Yoga is a great way to relax, learn and get a great workout in, too. We've put together this guide of the three best yoga studios near Yonkers to get in touch with your inner yogi.
Here & Now Yoga + Body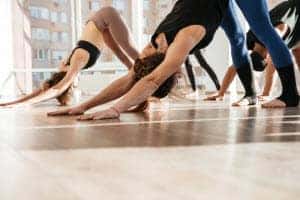 The mantra of this studio is strong body, present mind. Get to the studio to move, sweat, focus, stretch, flex, and breathe, finding your own personal here and now. Find the strongest version of yourself, but stay mindful of the present moment.
This studio specializes in vinyasa yoga, core fusion and barre fitness classes. Whether just getting started as a beginner or continuing to evolve as an advanced practitioner, all skill levels are welcome to the fun, creative and mindful classes. There are over 30 classes offered each week.
Special offerings include prenatal, parent/baby, family yoga, and kids' yoga classes for those ages three and up. There's truly a class for everyone to explore.
Hot Yoga Journeys
Hot yoga is designed to be welcoming for all ages and all experience levels. From first-time yogis to long-time practitioners, everyone is welcome. The room is heated to 100+ degrees, so be ready to work hard and sweat while doing it. All classes are 90 minutes long.
If you're new to hot yoga, be sure to drink lots of water before, during and after class. Avoid any big meals three hours before taking a class, sticking to small snacks. Check out the current class schedule to see which class works best for you.
Hot yoga can provide an increase in energy and blood circulation, bolster your immune system and increase stamina and mental clarity. Try it out for yourself to experience the difference!
Nueva Alma Yoga and Wellness Studio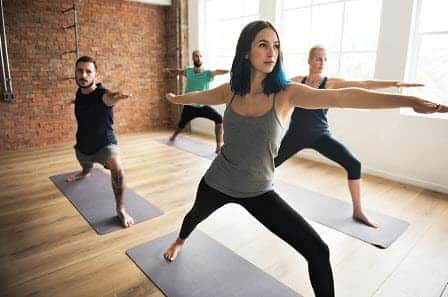 Established in 2012, Nueva Alma Yoga helps students find their inner peace. Leave your shoes, cell phone, worries, and frustration at the door. Open your heart, mind and soul when taking a class. The studio oasis allows you to focus on what's going on in the here and now.
The studio also features a storefront with handmade spa products. There are classes for beginners, along with higher level yoga flow and power vinyasa flow. They even have the A.L.M.A. Institute, with a teacher training program if you've always wanted to teach a class of your own. Personal mentorship and health coaching will help you reach your potential as a teacher of others.
Register for your next class today!
Try Out These Yoga Studios Today
Whether it's your first time or you're experienced on the mat, yoga has a lot to offer. It can improve flexibility, reduce stress and is, overall, a great workout. Visit these studios for your next session today!