Top Spots for Mother's Day Brunch near White Plains
Treat Mom for Mother's Day by taking her out to celebrate! These three locations near White Plains are great for a Mother's Day brunch that Mom—and the entire family—will enjoy.
14 & Hudson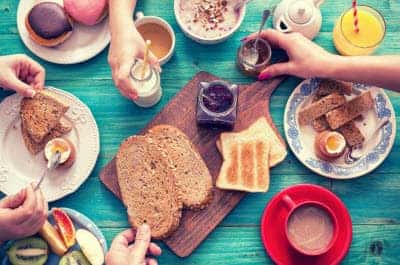 This restaurant focuses on serving "New American" bistro favorites, using locally sourced ingredients from Hudson Valley and Central New Jersey farms. The relaxed yet inviting atmosphere includes creations from a state-of-the-art kitchen, and features a 45-seat dining room and outdoor deck.
Brunch options include delicious appetizers like roasted brussels sprouts and avocado toast, along with filling main courses like French toast, blueberry pancakes, and smoked salmon benedict. This location also features a private dining space for events, with warm hardwood flooring, iron chandeliers, and views of the village of Piermont.
Pay a visit to their website for dinner menus and other information, and stay up-to-date with their latest announcements and events on their Facebook page.
The Beehive
There's a buzz over at The Beehive, whether you visit for breakfast, lunch, or dinner. But, if you're taking Mom out for Mother's Day, both the breakfast and lunch items are worth checking out. From the classic eggs benedict to homemade challah French toast, the breakfast menu has plenty to offer.
If you're more in the mood for lunch items for brunch, share spanakopita or smoked salmon tostada with Mom, or enjoy one of many sandwiches, wraps, or burgers on the menu.
Visit The Beehive Instagram to see some of their delicious creations for yourself. But we do warn you: It will be hard to resist getting in your car and driving there immediately!
Mill Street Bar & Table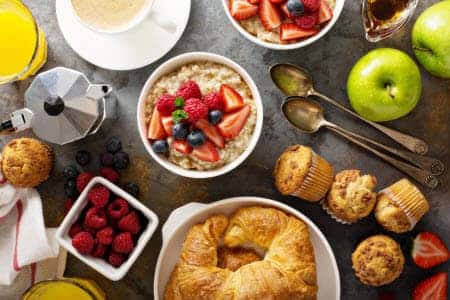 With a heavy focus on seasonal offerings and bringing the freshest food to the entire community, Mill Street uses peak-season ingredients from many sustainable sources. With two different dining rooms, an oyster bar, full service bar, and heated patio, there are plenty of ways to enjoy the restaurant itself.
The brunch menu features a wide variety of cocktails, fresh juices, and of course, delicious entrees. Try out the omelette with spinach, mushroom, fontina, and greens, or the irresistible cinnamon swirl French toast, which tastes as good as it sounds. And if you're bringing the kids along to celebrate with grandma, there are even special children's brunch items on the menu, too.
Visit their website today for more information or check out their Facebook page for latest events and information.
Enjoy Mother's Day Brunch
Don't have any plans yet for Mother's Day? Why not take Mom out for a delicious Mother's Day brunch? All three of these fine establishments will make sure everyone enjoys a wonderful day that won't soon be forgotten!