Top Gyms near White Plains
It's time to get your workout on! If you want to keep pushing yourself to the limit or are interested in trying a new workout for the first time, these places offer everything you need to succeed.
ML Strength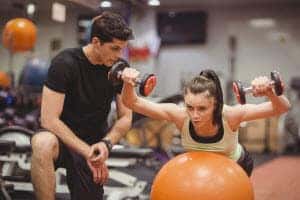 This performance center was started by Dana Cavalea, the former director of strength and conditioning for the New York Yankees. He takes his life experience of training numerous athletes and translates it to convenient workout programs for residents in Westchester and surrounding areas.
This premier performance center has a fitness program for everyone. Programs are aimed at competitive athletes, golfers, tennis players, those going through rehab, and those looking to lose weight. The programs focus on the simple goal of helping everyone feel better each day.
ML Strength welcomes members of all ages. With cutting-edge equipment and a first-class facility, you will receive one-on-one attention and enjoy a program customized to your needs.
Phatburn
Burn fat, tone muscle, and learn to eat healthy in a welcoming, friendly environment at Phatburn. Enjoy a program that brings nutrition coaching, training, and meal prep together under one roof.
A Phatburn staff member will always be guiding and cheering you on every step of the way. If you have the desire to make changes in your life, this is the program for you. Group sessions are large enough to be efficient but also small enough to provide personalized attention. Your progress will be closely monitored by the staff, and all meals will keep you on the right track to achieve the best possible results.
Visit their website to learn more about available programs and nutrition options.
Westchester Fit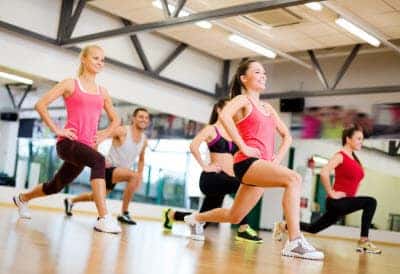 Improve your life and empower yourself through fitness. The massive 5,000-square-foot facility is located two blocks from the train station in downtown White Plains. From group classes to individual programs, the team at Westchester Fit will help to create a daily fitness regimen unique to you, including guidance when it comes to nutrition.
There's a variety of ways to get involved, including a 12-month unlimited plan, a 6-month plan, and plans for couples. Classes include CrossFit, endurance, gymnastics, weightlifting, personal training, and so much more. If you don't know which class is right for you, a staff member will be happy to talk with you and learn about your interests and goals to find the perfect fit.
Check out the Westchester Fit website to see the class schedule or learn more about programs and rates.
Get Your Workout on Today!
Whether you're a seasoned workout veteran or just looking to try a brand-new workout, these three spots are must-visits. Get a good sweat going and transform your workout today!