Tire Shop near Me

There comes a point in every driver's life when you need new tires for your vehicle. Maybe you got a flat tire after driving over that pothole you've been so careful to avoid, or maybe, over time, your tires became worn down. No matter the reason, the responsibility of purchasing new tires have now been bestowed on you.
If you're ready for your tire purchasing journey to end here, then look no further. At BMW of Westchester, we have a tire center on site. With our help, you'll be driving the streets of Westchester and Yonkers in your new tires.
So, here's everything you need to know about our tire shop near you.  Schedule a service appointment to get started.
How Often Should I Get a Tire Rotation?
When You Need Your Tires Replaced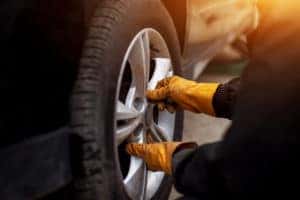 Staying up to date on maintenance services is crucial when it comes to keeping your car happy and healthy. The same can be said about your tires. With worn tires, you run the risk of not having maximum grip with the road's surface beneath you.
It's important to routinely check your tires for both normal wear and damage from road hazards, like glass, rough roads, or nails. If you notice any signs of tire wear, stop by our tire shop near you. By keeping your tires healthy, you'll be able to enjoy more time safely on the roads.
Our Tire Center
The factory-trained technicians at our service center will not only be able to expertly install your new tires, but they'll also be able to provide insight on which ones are right for you. Plus, we carry all major tire brands, including:
Bridgestone
Continental
Michelin
Our competitively priced tires and rotating incentives are just two more reasons to visit our tire shop.
Complimentary Road Hazard Tire Coverage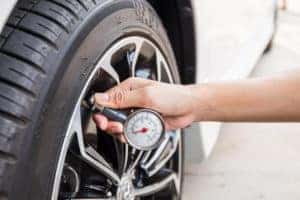 We know that the unexpected happens, which is why we offer complimentary road hazard coverage for the first year you have your new tires. Should your tires become punctured, bruised, or experience an impact break within that time frame, eligible tires can be fully replaced.
Did you know that some of the most common road hazards are nails, glass, and potholes? While some of these hazards are avoidable, you can drive with the satisfaction of knowing that if something happened, our tire shop has your back.
Learn More About Our Tire Shop
If you're in the market for a set of fresh tires, look no further than our tire shop. With all major tire brands and factory-trained technicians to assist you, we here at BMW of Westchester can get you cruising the streets of Westchester County and Yonkers in no time at all.
Schedule an appointment with one of our technicians today! We're excited to take this next journey with you.