Best Bagels in Town at The Bagel Emporium

You're committed to hunting down the perfect bagel in Westchester County. Your search-and-destroy or, rather, eating mission can come to an end by dining at The Bagel Emporium.
This award-winning "Best Bagels in Town" joint extends past breakfast and all the way into lunch, too, so grab a seat and stay awhile.
Bagels From Way Back
Not everyone knows how to make a crowd-pleasing bagel anymore, but father-and-son owners Michael and Ryan Rozins intuitively understand and respect the art of bagel making.
In 1983, Michael opened his first bagel shop in Hartsdale; over the years, he opened four more locations. They have earned the title, "Best Bagel of Westchester," seven times, so they're considered the bagel masters of the region.
---
Bagel Buffet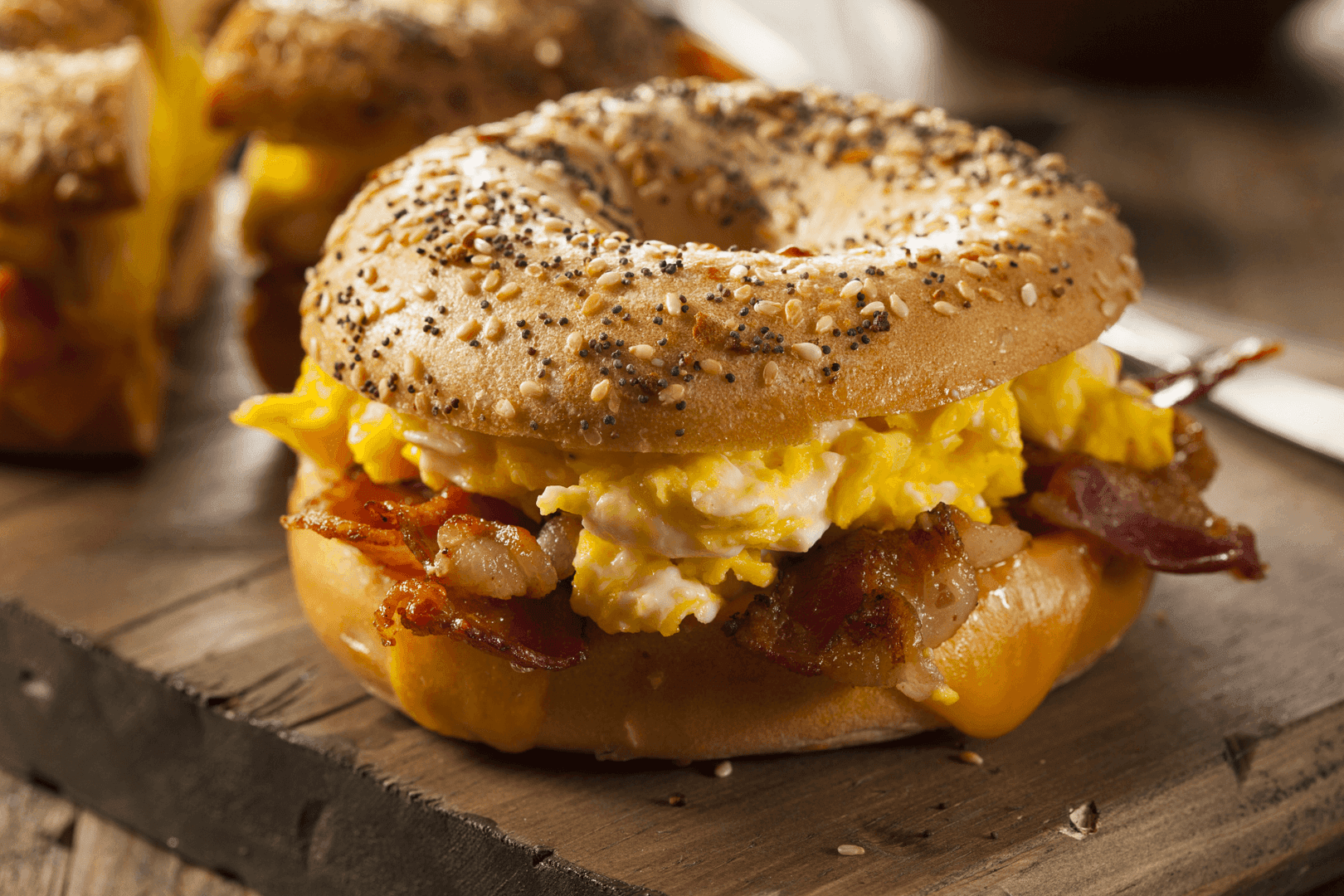 When you walk into one of the five The Bagel Emporium locations, baskets of fresh bagels will greet you with their pleasing aroma. It's enough to wake up even the most sleep-deprived diner with a yearning to fill their tummy with delicious carbs.
Over 20 flavors of bagels can be bought here, like the bestselling Rainbow and French Toast incarnations. Of course, fan favorites like Onion or Everything are always on hand with multiple schmears for your bagels, including Jalapeno Lox. You can also "Build Your Own Egg Sandwich" with your choice of bagel, egg, meat, and cheese.
If you've exhausted the bagel menu, you can dine on muffins, omelets, or other delicious treats with a cup of coffee and fresh fruit.
Return for lunch for a deli-fresh sandwich, like a classic Reuben, piled high with corned beef and sauerkraut, or a crisp, green salad with an added scoop of chicken or tuna salad.
Their menu also includes toasted paninis, including the Ryan Panini—honoring the younger Rozins owner—that features a chicken cutlet with Russian dressing and an avocado. A variety of wraps like the Maple Turkey or Chicken Pesto can be ordered off the dine-in or take-out menu.
Bite Into the Best Bagel at The Bagel Emporium
Mission accomplished! The search is over for the best bagel, and now you can rest and bite into your favorite variety at The Bagel Emporium.
To find the location nearest you, like their Facebook page.