Restaurants to Celebrate Father's Day

Make dad feel truly special by treating him to a great meal on Father's Day. We've put together this list of some of our area favorites, each with their own feel and unique menu options. It'll be a Father's Day that dad won't soon forget!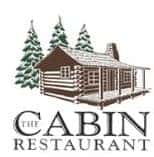 The Cabin Restaurant
Built in 1937 and serving hungry travelers and visitors ever since, The Cabin is the perfect spot to spend a mid-June day with dad. Start the meal off with a homemade soup like Grandma's Chicken, filled with chicken, vegetables, herbs, and noodles, or indulge in the soup of the day.
Cabin favorites include the mustard crusted chicken, hand breaded in panko crumbs and served with fresh string beans and garlic mashed potatoes. Or, receive your own individual black Angus meatloaf, with brown sugar and a tomato hot sauce glaze, served with your favorite sides. An extensive beer and cocktail list are offered, too.
Fig & Olive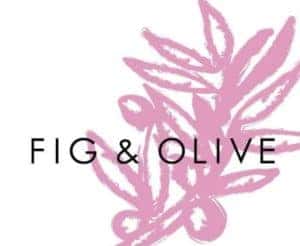 The cuisine at Fig & Olive pays tribute not just to the French region, but to the Mediterranean region as well. Concentrating on the freshest and simplest ingredients, traditional recipes are refined and reinvented, whether you're grabbing a bite to eat or relaxing at the bar with a cocktail.
The 4,000-sq. ft. space is light-filled and spacious, with a warm and inviting atmosphere. Stopping by for a Father's Day brunch after church? Treat dad to steak and eggs, or perhaps the lamb burger, with fresh pickled Persian cucumber and a feta and goat cheese fondue bringing out the flavor of the lamb. Dinner entrees include NY strip steak, balsamic glazed short rib, and lemon chicken.
Joe's Place
Found on the corner of Westchester Ave. and Thieriot Ave., Joe's Place offers three different dining atmosphere, all interconnected to create a multi-room ambiance with individual access. Relax in the dining room or the lounge, with the dishes on the menu dedicated to the tastes and palates of all patrons.
Enjoy the skirt steak with mushroom in a red wine sauce, or try the fried pork chops for a truly unique meal. The Latin-inspired menu also features specialties like mashed plantains and mofongo. The ever-changing internationally and seasonally inspired small plates are a delight, so be sure to come back and treat dad once again, perhaps for his birthday!
Celebrate Dad at the Top Restaurants In the Area
Be sure to set aside some time for a great meal with dad on Father's Day. If you're going to make that meal yourself, we certainly respect you. However, if you choose to go out, you can't go wrong with one of these great area restaurants.