What is the Recommended Maintenance Schedule for My Vehicle?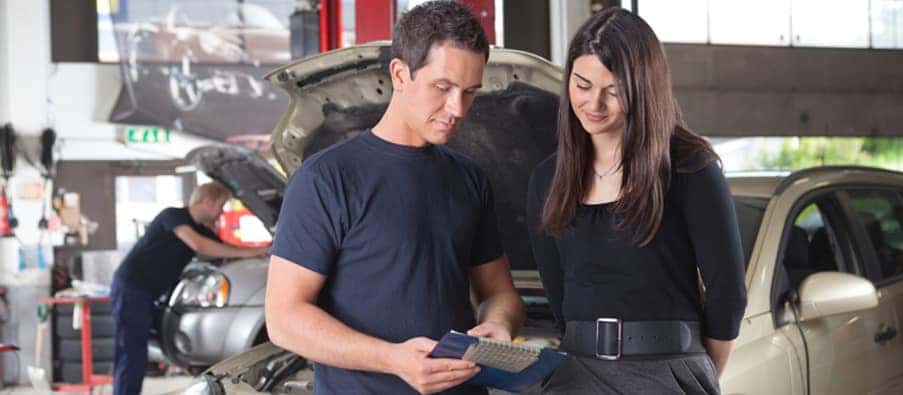 Taking care of your vehicle is important for it to have optimal performance on the White Plains roads. Because your vehicle is comprised of different elements, it's important that all these elements are properly maintained at their regular time. Consulting your vehicle's manual will let you know the optimal time to have your vehicle serviced; however, there are some general schedules you can follow so you don't forget to have your vehicle properly checked.
Oil
Your vehicle's oil helps to lubricate the intricacies that make up your engine, and if you run out of oil, it can cause severe and expensive damage to areas under the hood. In general, your vehicle should have its oil changed every 3,000 to 6,000 miles. You can opt to do this oil change yourself or bring it to a professional technician to do it for you.
Battery
Although your battery doesn't require any maintenance, you should at least know where it's located and how to replace it when the day comes. In addition, simply keep an eye on it to make sure it doesn't show any signs of wear and tear (like leaking) or damage. If you notice anything strange about your battery, it's safer to just replace it then to cross your fingers and hope for the best.
Windshield Wipers
Your windshield wipers are important for safety on the Yonkers roads, so be sure to replace these whenever they start to become streaky or miss cleaning the water on your windshield. Depending on where you live, you may want to purchase some snow-centric windshield wipers to help you keep clear visibility when the New Rochelle weather turns bad.
Air Filters
Air needs to move through your engine and its cavities in order for these pieces to run properly. Be sure to check and replace your vehicle's engine air filter, oil filter, and cabin air filter to ensure particles aren't building up and causing backup that could be harmful to your vehicle's parts. Again, this is something you can tackle by yourself or use the help of a professional.
Tires
Finally, your vehicle's tires are also important for you to inspect regularly. Look for signs of damage or general wear and tear. If you don't feel any treads on your tires any more, it's time to replace them. Also, check the tire pressure regularly to ensure your tires are full enough to handle the roads.
Let BMW of Westchester Help
If your BMW model is in need of repair or inspection in the Mt. Vernon area, be sure to choose the experts at BMW of Westchester. We have a talented team of professionals who can service your vehicle in the best possible way, and we always use genuine parts to keep your BMW running properly. Visit our service center today at 543 Tarrytown Road in White Plains, NY to see our service center or our inventory, or contact us at 914-761-5555 to schedule your appointment or learn about financing.