Help Our Furry Friends with Paws Crossed Animal Rescue
The world wouldn't be the same without our beloved pets. These completely loyal creatures are full of love and have the right to have the best life possible. Unfortunately, this is sometimes not the case, but Paws Crossed Animal Rescue is here to change that, and you can as well.
Paws Crossed lives by the mission "rescue one by one until there are none", so every pet in the area can have the home and care they deserve. Through recusing animals and rehoming them, as well as with advocacy and education, they strive for every animal to be wanted and cherished to make this world a more loving and happier place. To learn how you can help, keep reading below.
Pet Adoption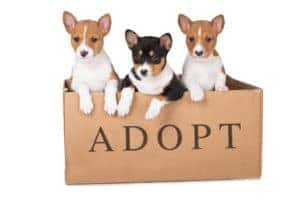 Finding a forever home for a pet is one of the most rewarding experiences and allows you to incorporate a new furry member into your family. Whether you're looking for a cat or dog, the Paws Crossed pet adoption counselors can work with you to find the perfect fit.
Additionally, while adopting a pet, you won't only be saving just one life, but two. When you decide to take home an animal, it opens a space in the facility, so another rescue can be put in its place.
Fostering a Pet
If you are unable to adopt a pet, you still have plenty of opportunities to help save the animals in our area. A popular method is with pet fostering. Although this is not a lifetime commitment for you, it's a commitment to saving a life.
Fostering allows you to home an animal until their forever home is found, as well as let's Paws Crossed create more room to rescue more pets. It's a win-win for everyone involved.
Volunteering & Donations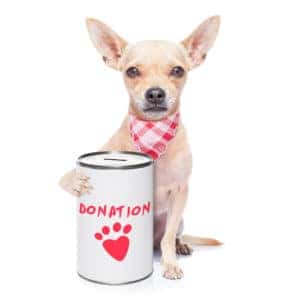 Volunteers are what make non-profits go-round. Paws Crossed is always looking for animal-lovers to assist with walking and playing with dogs and cats, cleaning kennels and cat rooms, and adoption greeting, as well as with fundraising and during events.
You can also make a donation. This can come in the form of tax-deductible cash or check or by gifting much-needed animal food, cleaning supplies, blankets, and other pet items. You can also become a monthly sponsor which allows Paws Crossed to spend more time on lifesaving programs and less time on fundraising.
Help Change a Pet's Life with Paws Crossed
Whether you need a furry best friend or just want to see every animal safe and loved, by working together, we can all make a difference. Help Paws Crossed Animal Rescue to get started and see pets get the life the warrant.