Buying vs Leasing

Westchester County and Yonkers drivers looking for their next car have plenty to think about. What color should my car be? What brand do I want to drive? Is it an SUV I'm looking for, or am I more of a sedan driver?
Buying vs. leasing is another debate drivers handle during the search for their next car. The BMW of Westchester team is taking an in-depth look at this debate in an effort to provide you with the info you need to know about leasing and buying. Contact us today to get started.
Buying vs Leasing a Car
Deciding whether buying or leasing is better can depend on an individual driver's needs and current financial situation. There are benefits to leasing. There are benefits to buying. Let's explore what each is all about.
Leasing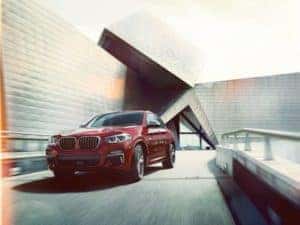 When you choose to lease a BMW, the monthly payments will typically be lower, and because there's no down payment to make, you can keep more money in your pocket than if you had purchased the same car.
When it comes to buying vs. leasing, leasing is an option for those who want a better car for less money, with fewer upfront costs every month. If you've always wanted to drive a luxury car, a lease can be a way to stretch your money for a certain period of time, so you can enjoy that car.
When it comes to vehicle repair, you may have a factory warranty that covers the entire duration of the lease. A leased car can also save you money on maintenance and repairs because the lease might only last three or four years. You don't have to consider the repairs you'll be making on a car that's 10 or 15 years old, which can become expensive.
Buying
When buying a car, it's yours for as long as you wish. You can make the changes you want to make, modify the audio system, add some bumper stickers onto the car, and never have to wonder whether wear and tear will lead to required repairs by the manufacturer when the lease ends.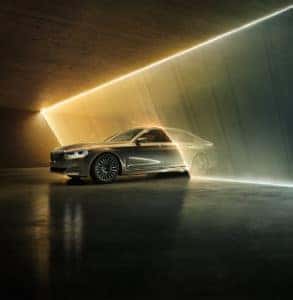 There's also freedom when buying a car. You can trade in the car whenever you want, whether that's after three years or even 10 years, sell the car to the dealership you purchased it from, or even sell it privately. You may consider passing it on to the kids, too.
There are also no mileage restrictions as there are with leases. You may be limited to driving 10,000 or 15,000 miles a year as part of your lease agreement. When you buy a car, drive it as far as you want, when you want.
BMW of Westchester Financing
Whether you're leasing or buying, you'll need to sit down with our finance team to discuss the dollars and cents. (Unless, of course, you're buying the car in cash.) Fill out the finance application here on our website, and we'll be in touch to discuss the results of the application with you.
Buying vs Leasing: You Decide
Whether buying or leasing, you'll be able to find that next car here at BMW of Westchester. We look forward to serving Westchester County and Yonkers drivers each day here at our dealership, and we particularly look forward to serving you individually.