Why You Should Buy from a Trusted BMW Dealership

The car buying process has many critical steps. But it's important to go through the process with a reputable and trusted dealership you can count on. At our BMW dealer, our experienced staff will assist drivers throughout Westchester County, Yonkers, and Mt. Kisco.
We'll talk a little bit about why buying a new car from a BMW dealership is better than from a leasing company or private seller, and give you some insight into why we can make the buying process easier.
The Car Buying Process
One of the most significant things to consider when going through the car buying process is the protection of your personal information and data. At our BMW dealer Westchester, NY, we go to great lengths to ensure all driver information is stored the right way, filed away securely.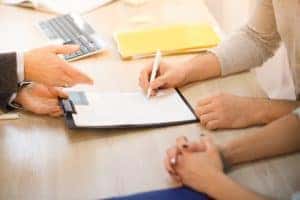 When working with a leasing company, an independent broker may have a desk in a random office building somewhere, or perhaps they're working in a remote location, such as their house. You might wonder how secure your credit application, driver's license information, and Social Security Number are.
Once your transaction is complete at our BMW Dealer of Westchester, files will be maintained safely in our facility. You can rest easy knowing personal information is always protected. Leasing companies and private sellers could be trying to make a quick buck and disappear, and you simply won't get the same level of customer service as you will at our BMW dealership.
Shopping the BMW Inventory
Once you've decided why it's better to shop at a trusted dealership like ours, you'll probably want to get started by looking at the inventory. There are many standout BMW models on our lot, from the 3 Series to the 5 Series to the X2 and X5.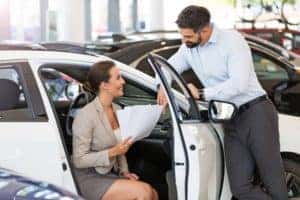 Beyond these brand-new cars, discover the benefits of a Certified Pre-Owned BMW. All CPO models have been thoroughly inspected and must pass a rigorous inspection process before receiving the certified designation. It's another way to enjoy the luxury of a BMW.
Experience the Difference at Our Trusted BMW Dealer
Shop for your next car here at our BMW dealer. Our goal is simple: to deliver a premier customer service experience, help you find a car you love, and take care of it for years to come.
It's our pleasure to serve those in Westchester County, Yonkers, and Mt. Kisco. Contact us today to get your car-buying process started!