BMW X3 Maintenance Schedule

Our BMW of Westchester service team created this maintenance schedule so that you can keep your BMW X3 in the best shape possible—after all, there's really no better way to protect your investment. Check it out, then schedule a service appointment.
BMW X3 Manufacturer-Recommended Maintenance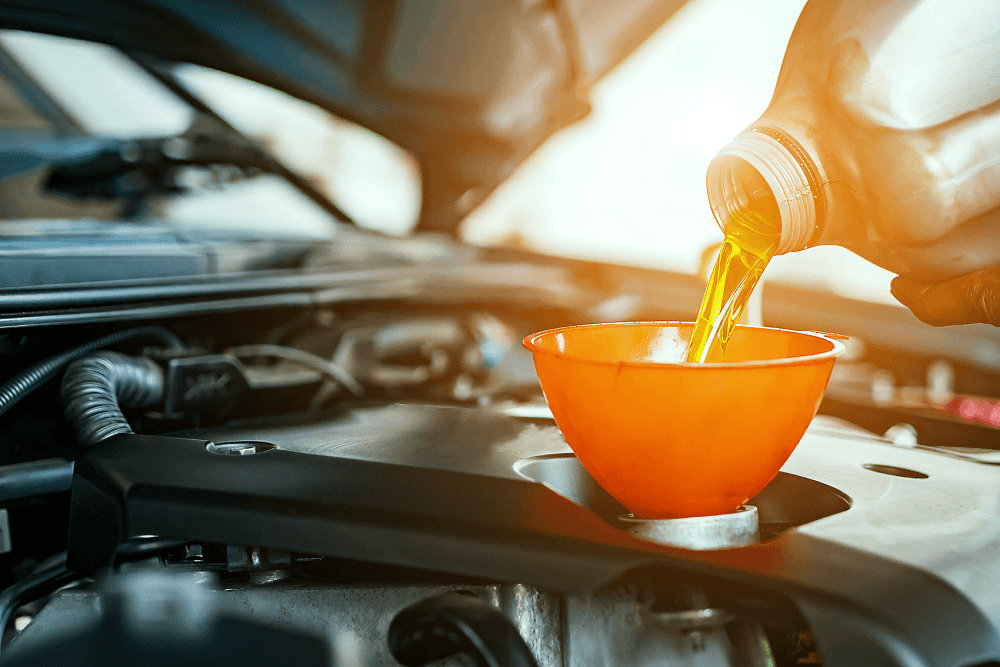 Without further ado, here's the maintenance schedule that BMW recommends for their X3 SUV. To figure out how many miles you've driven so far, look at your odometer (located right behind the steering wheel).
Every 5,000-10,000 Miles:

Refill All Fluid Levels
Inspect Your Brakes
Rotate/Inspect Tires
Change Oil and Filter

Every 10,000-15,000 Miles:

Replace the Windshield Wipers
Inspect/Replace Engine Coolant
Replace Your Key Fob's Battery

Every 30,000 Miles:

Check Fuel Lines/Battery Connections
Replace Cabin and Engine Air Filters
Check and Refill Your Brake Fluid

Every 60,000 Miles:

Replace Engine Spark Plugs
Replace Transmission Fluid
Replace All Your Tires

Every 75,000 Miles:

Inspect Suspension System
Inspect Cooling System/Hoses
Inspect/Replace Calipers/Rotors
Inspect/Replace Your Brake Pads

Every 90,000-100,000 Miles:

Inspect Fuel Injector
Lubricate the Driveshaft
Inspect Driveshaft Boots
Inspect/Replace Belts, Hoses, and Water Pump
Flush and Replace All the Transmission Fluid
Once you reach the 100,000+ mile marker, you should continue to execute all the regular maintenance procedures that we listed above while staying on the lookout for any issues that sometimes arise over time: wear and tear, dips in performance, suboptimal fuel economy, etc. Should you notice any of these problems, make sure to get in touch with a member of our service team right away. They'll help you out!
Interested in a new BMW X3 model? Check out our BMW X3 inventory today.
After all, you want to be able to rely upon your BMW X3 for as many weekday commutes, kids' soccer practices, weekend getaways, and cross-country road trips as possible. Routine maintenance is the key and our BMW X3 maintenance schedule is here to help you and your family.

Keeping Up with Regular BMW Maintenance
We couldn't exaggerate the importance of keeping up with your BMW X3 maintenance schedule if we tried; there's simply no better way to promote automotive performance, efficiency, and even safety. Plus, if you view your SUV as an important investment, then service appointments are just one more way of protecting a crucial component of your portfolio. And who better to do that work than our teammates?
These expert technicians know all of the ins and outs of the BMW X3 maintenance schedule, as they've been working in the field for years. Furthermore, they'll treat you (and your schedule) with the respect that you deserve; this means they'll do their work as efficiently, effectively, and courteously as possible.
Schedule an Appointment at Our BMW of Westchester Service Center!
If that's the type of BMW service experience that you've been looking for, please don't hesitate to make a service appointment at our dealership. State-of-the-art X3 maintenance is just a short drive away from Yonkers and Westchester County, NY; otherwise, call us on the phone, chat with us online, or stop on by.