COVID -19 BMW SERVICE OPTIONS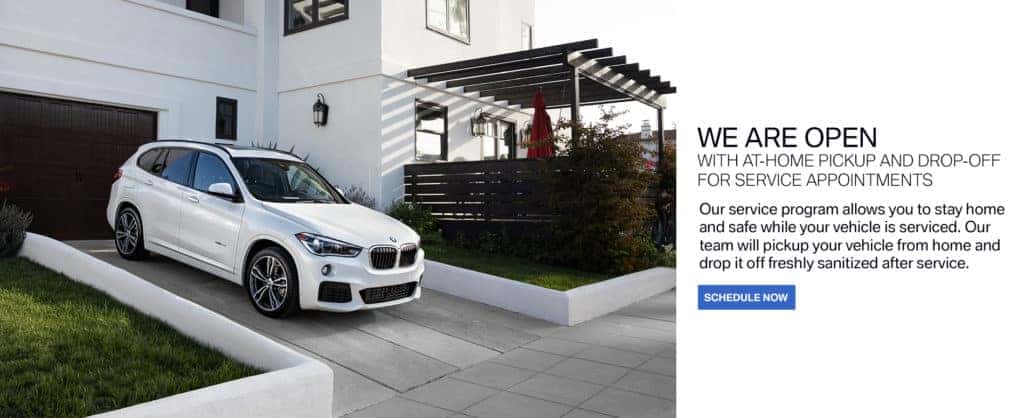 OUR SERVICE DEPARTMENT IS OPEN & CDC COMPLIANT
FREE PICK-UP AND DELIVERY IS AVAILABLE
---
At BMW of Westchester we are committed to the service and safety of our BMW Family and Community. Our top priority is the health and safety of the customers and our staff, but we understand you and your family rely on your BMW to get you to the grocery store, visit loved ones, and care for your community. That's why we're doing everything we can to make sure we are here for you.
We have implemented numerous measures to ensure the safety and health of our customers visiting our center as well as offering alternative methods for getting your vehicle in for service.
Enhanced vehicle cleaning procedures
Drop-off/Pickup service available
Curbside drop-off
Additional cleaning of all facilities
Please adhere to all national, local or state guidelines and contact us prior to your appointment or visit. You take care of your life and family, and we'll continue to take care of your car.
---
---
Questions? Contact us by text using the blue button on the right of the page or use the form below.
---