BMW Lease near White Plains, NY

Westchester County drivers want a vehicle that provides the features and style that complements their own, and a BMW model delivers the attraction and innovation that gets your engine roaring. Instead of buying a new BMW model, you can opt for a BMW lease that delivers the affordability you desire with the ability to get something new when you want.
BMW of Westchester offers Yonkers, Hartsdale, and Westchester County, New York, drivers a variety of BMW lease options that ensure you bring home the model you want, with the price you want, and the benefits you need.
Why Lease a BMW?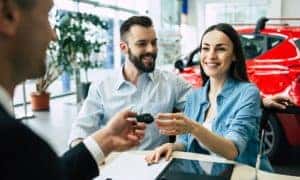 Leasing is the way to go if you want to enjoy lower payments. Taking out a car loan often means having higher monthly payments compared to leasing. When you lease a BMW vehicle from our dealership, you are provided with several benefits. Our BMW lease can range from low money down, low interest rates, and low monthly payments, all of which put a smile on your face and BMW keys in your hand.
Our lease options also allow you to take advantage of other perks, such as maintenance specials, so your lease can last you for a very long time. Our service center has a talented group of technicians who look forward to helping provide the longevity you need in your vehicle. One of the great benefits of leasing is that the vehicle is still under the original manufacturer's warranty. Therefore, you can enjoy complimentary maintenance throughout your lease.
At the end of your lease term, you may find that you enjoyed the opportunity to try out a new car and would like to find a newer model that has since become available. If so, we can work with you to begin outlining a new lease term. When you do this, you'll have the opportunity to learn about different BMW models and find the one that best suits your style and taste. If, however, you truly loved the car you leased, you'll have the option to buy the car from us when your lease is up.
Applying for a BMW Lease
We want to ensure BMW financing is on your terms. That's why a member of our finance team will work with you to craft the right lease for your lifestyle. You may prefer to pay off a lease in a couple of years. However, extending a lease to three or four years may be the better option for your current needs.
We'll work with various banks and lenders from the area to provide the best possible BMW lease. Take some time to fill out the BMW finance application on our website, which will start the process. Once you've completed this application and submitted it through our secure server, we'll be able to start working on a lease that is tailored to you.
If you have a vehicle you're considering trading in, you can use the online trade-in tool to get an idea of what it's worth. This will allow you to better estimate what monthly lease payments might look like should you decide to trade the car in. You can also use our online payment calculator to get an idea of what your payments might look like depending on the vehicle you choose.
Browsing the BMW Inventory Online
Whether you've been a long-time BMW driver, or you are new to this luxury brand, our goal is to make the leasing process as streamlined as possible. To that end, we make our entire inventory available online 24 hours a day, so you have the opportunity to see the newest BMW models.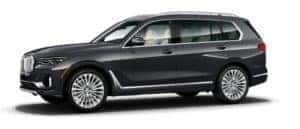 You may be drawn to the sporty nature of the 3 Series, the sleek attitude that the 5 Series delivers, or the family-friendly capability of an SUV like the X5 or X7. There are several options to choose from and many ways to customize your driving experience. Use our online inventory to search by model, year, and features, so you get to see the cars that truly interest you.
When it's time to get behind the wheel yourself, schedule a test drive with a knowledgeable sales team member. A test drive is still the best way to experience a vehicle, and we'll make sure yours includes not only a sprint around area roads but a full tour of the interior features and exterior design.
Staying Up to Date With BMW Service
Even if your lease only lasts a couple of years, it's still important to stay up to date with vehicle maintenance and service. New BMW models are equipped with sensors to track when you need service. That way, there's no need to guess if that 5,000-mile interval is right anymore.
You'll know exactly when it's time for that oil change, tire rotation, or brake inspection thanks to the sensors and algorithms that take into account driving style and mileage.
Your next service appointment can be scheduled on our website. However, you're always welcome to reach out to our service technicians during business hours. We're here to take care of your BMW long after you've left the lot for the first time!
In addition to scheduling your appointment online, you can also order parts from our parts center through a form on our website. While there, you can request parts and select if you would like our team to install them. Of course, you're welcome to handle the replacement yourself, and we're happy to order these parts for you.
Whether you install them or opt for us to install them, you can be assured that each part is a genuine, original equipment manufacturer (OEM) part that was designed specifically for BMW models.
Visit BMW of Westchester
At BMW of Westchester, drivers in Yonkers, Hartsdale, and Westchester County, NY, have the opportunity to work with our amazing staff. These talented individuals will walk you through our inventory and help you find the BMW model that makes sense for you. Additionally, they'll also work with you to ensure you receive the lease so you can leave our lot with a model you love and a smile on your face.
Visit our dealership today to explore our inventory in person and take a test drive of the models that interest you. You're also welcome to contact us for more information on our BMW lease or questions about our inventory!