BMW Lease near Hawthorne NY

BMW vehicles provide unparalleled performance, reliability, and luxury for anyone who decides to get behind the wheel of one of these models. Well-crafted and with superior engineering, our BMW vehicles at BMW of Westchester will make for a great everyday driving experience.
And if you're looking for a BMW lease near Hawthorne, NY, we have the selection of various models as well as a team of experienced financiers to help you get the leasing terms you are striving to find.
Being just a short drive from the big city and with various places to enjoy a day outdoors on the trails or out on the water, having a comfortable car to get you around Hawthorne, NY, and the surrounding area is a must!
Inventory of BMW Vehicles
Right on our website, you can see the long list of what we currently have for sale at our BMW dealership near Hawthorne, NY. Filter among the cars to zone in on the vehicle that has the specifications you want. You can narrow it down to the MPG and various features you know you must have.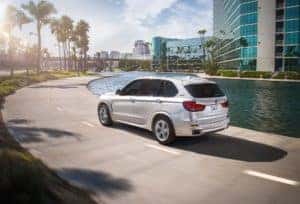 If you're looking to get inside one of the sporty M Series vehicles or want to drive one of the larger luxury SUVs, part of the X Series, we will help get you out on the road in the car you've been dreaming of driving.
Benefits of Leasing a BMW near Hawthorne NY
You may pleasantly notice your costs being lower when you are looking over your lease deal. Since there isn't a huge down payment put on the vehicle like you would if you were buying, it creates less up-front costs to you. And most times, your monthly payment will be lower as well, since you are just paying for the depreciation of the car during the time that you drive it.
It's not just savings that can make leasing the right choice for you. With the speed at which BMW integrates the latest technology innovations into their vehicles, you'll be able to enjoy the newest entertainment, comfort, and safety amenities every couple of years. When your lease is up, you can get into the newest model right away.
Our Finance Center
At our finance center, we are ready to get started on finding the perfect lease deal that is tailored specifically for you once you have picked out the BMW you want to cruise around in. Our team of experts within our finance department will walk you through each step of the process making sure each decision that has to be made is with your best interest in mind.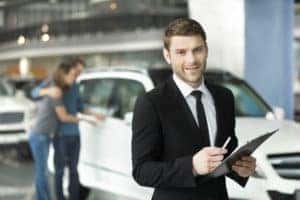 We'll set up a monthly payment plan you are comfortable with and go over all the other options you have available to you like various warranties. And we'll let you know of current lease offers we have that you can take advantage of.
Come See Us Today!
Stop by BMW of Westchester today and learn more about our BMW vehicles for lease near Hawthorne, NY. Let us help you get inside your new BMW and schedule a test drive today!