The BMW iX is a unique and showstopping vehicle for countless reasons. Chief among them is the fact that it's an incredible electric SAC® (Sports Activity Coupe®) that's finely crafted with all the features you'll need for a comfortable and fun drive around Westchester County, Yonkers, or Hartsdale, New York.
If you're ready to see if this is the ideal vehicle for you, our BMW of Westchester team has put together a review of the BMW iX. Keep reading to learn more!
BMW iX: Sporty and Electric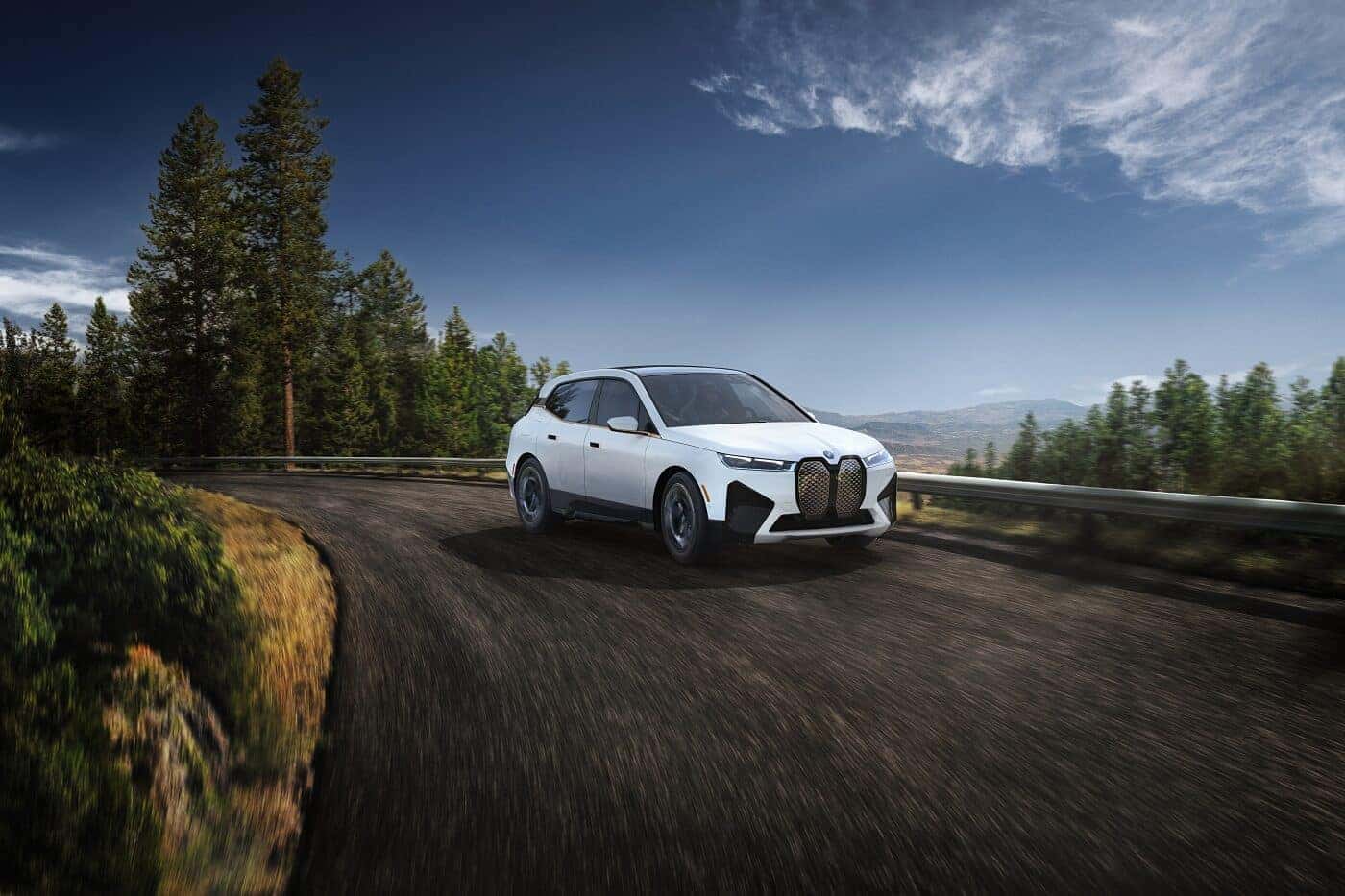 BMW iX Engine Specifications
This unique electric SUV is designed with the best that BMW has to offer. Equipped with an xDrive dual-motor all-wheel drive system, ARB-X acceleration slip control, and a maximum of 516 horsepower, the 2023 BMW iX will take your breath away from the moment you start to accelerate.
See for yourself how this impressive vehicle will take you from 0 to 60 MPH in under four seconds. When you test drive the BMW iX M60, you may never want the ride to end. Good news, the BMW iX comes with an estimated driving range of 305 to 324 miles, so the ride won't have to end anytime soon.
The Cabin of the BMW iX
Inside the cabin of the BMW iX, you'll find plenty of features designed with you in mind. This vehicle is meant to cultivate the kind an environment built for comfort and relaxation and offers performance abilities along with interior comfort.
You and your passengers will enjoy the view through the standard Panoramic Eclipsing Sky Lounge roof as you relax in the available Oyster Perforated SensaTec seats. The electrochromic shading feature will dim the window and provide perfect shading that provides an incredible eclipse-like effect at the same time.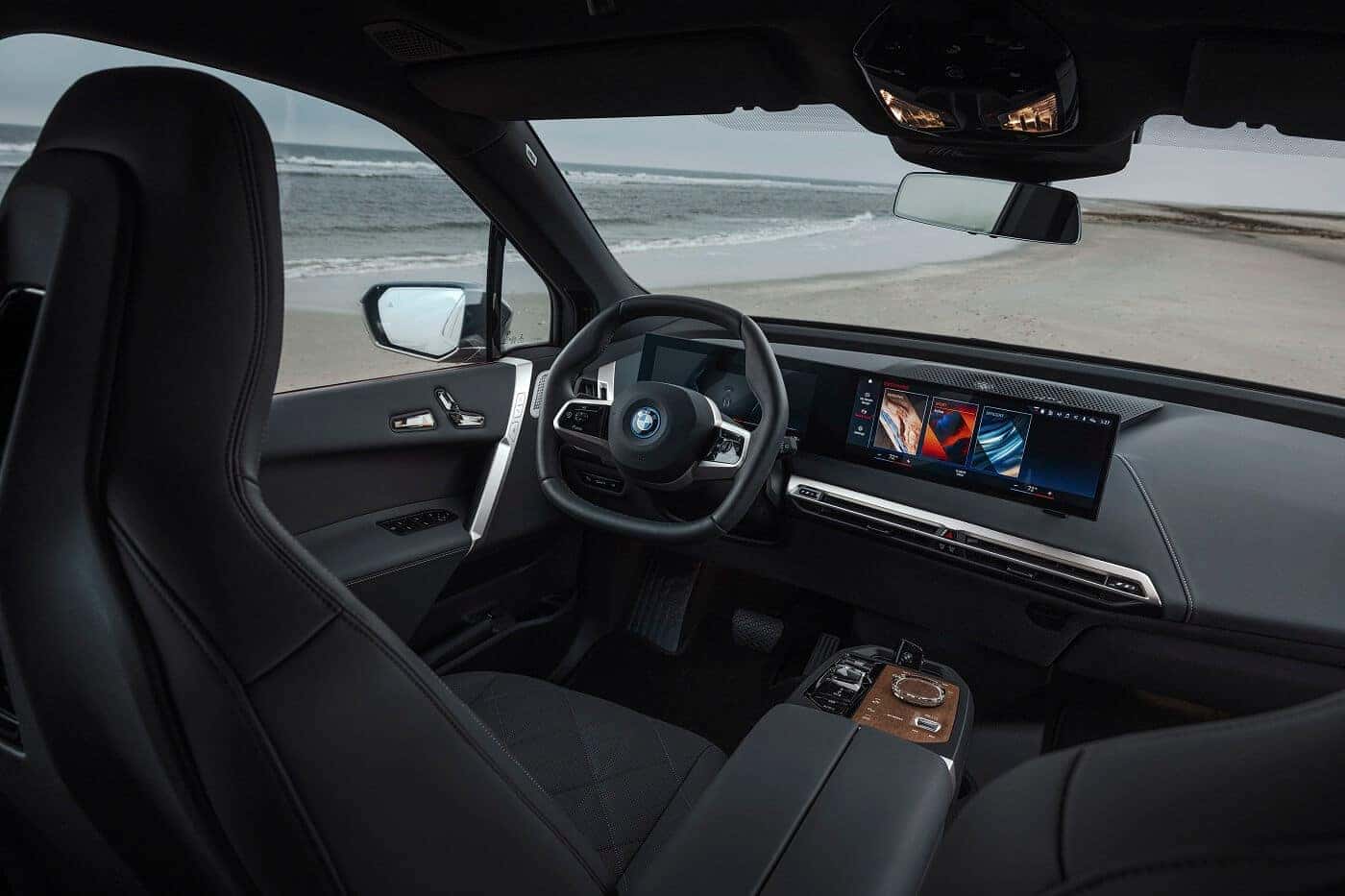 Working With You
One of the biggest benefits of driving an electric vehicle is the variety of driver-assistive technologies it offers. The BMW iX comes packed with essential features that will keep you feeling completely confident on the road.
Take the intelligent and unique double kidney grille on the front of the BMW iX, for example. At first glance, it may seem like a stylish addition to an already stylish SUV. However, this grille houses sensors, cameras, and a radar system to work as an extra set of eyes on the road. This is just the technology you'd expect from a luxury vehicle.
The 2023 BMW iX works hard to provide essential driver-assistance system technologies like Frontal Collision Warning, which can detect oncoming traffic as well as cyclists and pedestrians on the road. There's also the standard Parking Assistant, which is sure to be your favorite feature as you squeeze into a tight parallel parking space.
Ready to Learn More?
Westchester County, Yonkers, and Hartsdale, NY, drivers who are eager to drive this electric SUV can visit our dealership to take it for a test drive. Thanks to its impressive performance, interior, and technology, the BMW iX has become a favorite among drivers in search of a luxury vehicle to enhance their daily commutes.
We look forward to seeing you soon! Contact us online when you're ready for a test drive.