BMW i4 Preview

While electric vehicles rise in popularity, vehicles like the 2022 BMW i4 have set the standard.* Its performance abilities, interior features, and impressive technology make it a standout luxury vehicle for
Westchester County
, Yonkers, and Hartsdale, NY, drivers.
If you'd like to learn more about this exceptional model, you've come to the right place. This 2022 BMW i4 preview will give you a quick peek at some of the most exciting features of this vehicle. However, when you're ready to get a closer look as its release date approaches, remember that BMW of Westchester is here for you.
Electrifying Performance
There are two main models available for the 2022 BMW i4: the eDrive40 and M50. The eDrive40 is an excellent option for those craving enhanced efficiency. This trim offers all the class and exhilaration of a BMW i4 along with an estimated maximum driving range of 300 miles.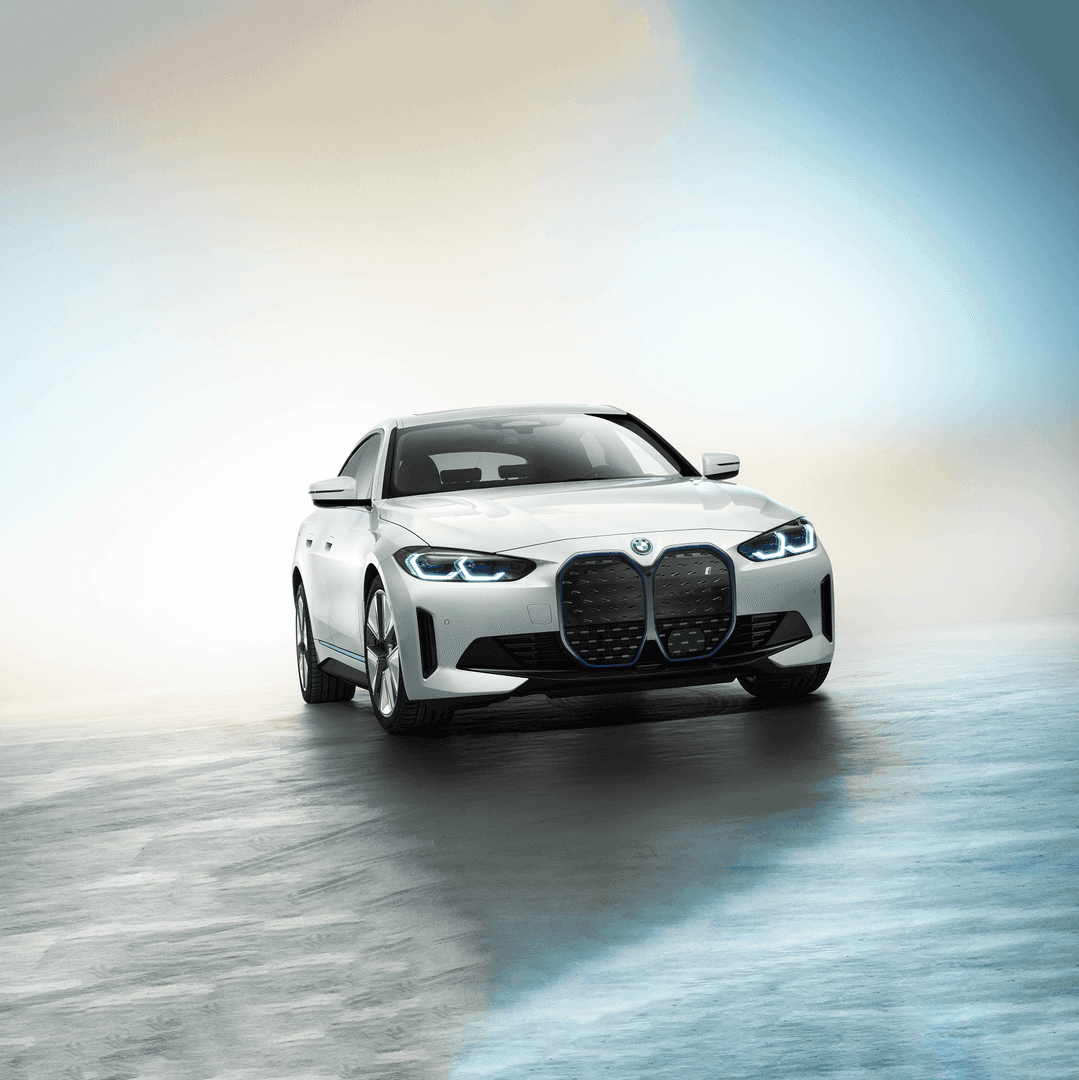 If you're looking for more thrills in your luxury sedan, you'll likely appreciate the performance abilities of the BMW i4 M50. This trim can accelerate 0 to 60 MPH in as little as 3.7 seconds and offer a maximum of 536 horsepower.
To top it all off, the 2022 BMW i4 has a low center of gravity and fine-tuned suspension to ensure you'll have smooth and sporty handling no matter where the road takes you.
Charged-Up Interior
While you'll have room inside to seat up to five passengers, the many features found inside the cabin of this electric vehicle are the real star of the show.
As soon as you climb into the driver's seat, you'll be mesmerized by the BMW Curved Display. This works in tandem with the steering wheel to provide driver-oriented information with ease. Additionally, when you use Apple CarPlay® for navigation, your Apple Maps navigation will also appear on this BMW Curved Display, ensuring you have a clear view of the directions.
It will be easy to relax on the road since the 2022 BMW i4 has standard 3-zone climate control. This will invite every passenger to relax at their ideal temperature and enjoy the ride.
Shocking Technology
One unique feature you'll find inside the BMW i4 is BMW ID. This feature will help your BMW i4 experience feel even more unique and customized by allowing it to adjust specifically to you.
By setting a unique PIN code, the BMW i4 can offer a unique greeting when you enter the vehicle. It can also use your personal settings to adjust the seat, steering wheel, exterior mirrors, driver assistance systems, shortcuts, and infotainment features automatically.
Keep Up With the BMW i4
If you're excited about the 2022 BMW i4, you're not alone. Countless drivers across Westchester County, Yonkers, and Hartsdale, New York, are eagerly awaiting their turn to get behind the wheel of this incredible electric vehicle. Be sure to contact our team here at BMW of Westchester to make sure you get your chance.
After learning a few tidbits about the 2022 BMW i4, you're one step closer to falling in love. For updates on this phenomenal ride, don't hesitate to reach out to our team today!
* Model not yet released. All specs mentioned herein have been cited from the official BMW website and are subject to change by the manufacturer.