BMW 4 Series—Coupe and Convertible

The BMW 4 Series comes as two main vehicles: the 4 Series Coupe and the 4 Series Convertible. Although quite similar in many regards, there are also some key differences that set them apart, and if you're interested in purchasing one of the BMW 4 Series, then it's important to know the ins and outs of each one before making a decision.
Residents living in Westchester County, Yonkers, and Hartsdale can learn more about both the Coupe and Convertible with this review provided by BMW of Westchester.
Performances and Engines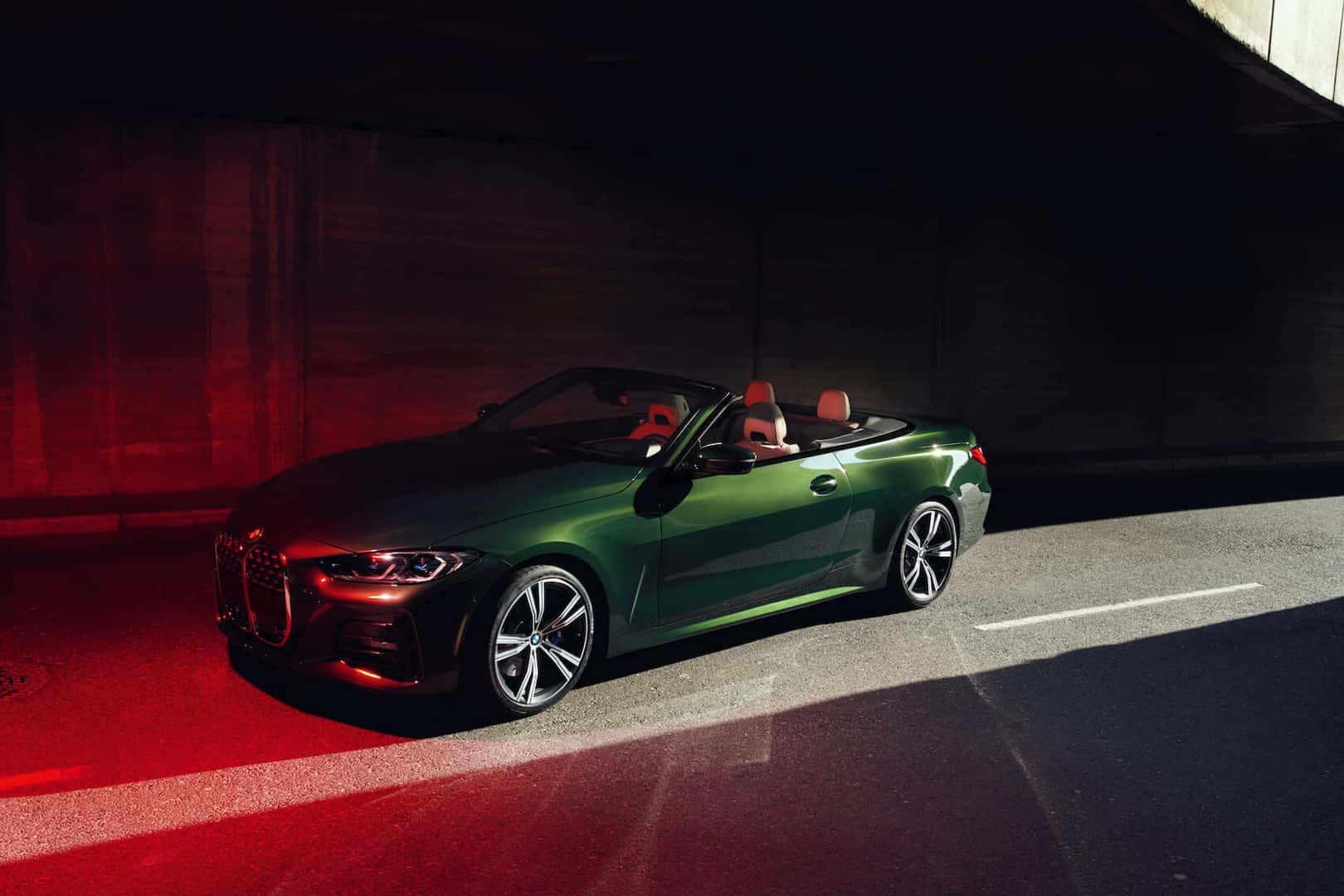 When it comes to engines, both the Coupe and Convertible feature a 2.0-liter 4-cylinder engine capable of delivering 255 horsepower with 294 lb-ft of torque. Additionally, both vehicles can be upgraded even further to feature a 382-horsepower turbocharged inline 6-cylinder engine with 369 lb-ft of torque. While the two vehicles share the same engine and engine upgrades, there are a couple of ways that their overall performance specs differ.
They are both available with xDrive all-wheel drive, so in rain, shine, or even snow, you'll be able to hit the road with confidence and enjoy the ride with these energetic sports cars. The standard Driving Dynamics Control offers four different driving modes, so you can further dial in the driving experience.
Overall Dimensions

Both the Coupe and Convertible are roughly around the same size and share similar dimensions, with their total dimensions equaling 187.9 inches length, 72.9 inches width, and 54.6 inches in height. However, despite their similarities, their dimensions also differ slightly. For example, while the curb weight of the convertible is 3,918 pounds, the Coupe comes in at 3,578 pounds. Both wheelbases of the Convertible and Coupe are 112.2 inches.
Of course, the unique feature of the Convertible is its sliding roof that offers a unique experience for you and your passengers when you're cruising down the highway. Additionally, the Convertible also offers a slightly larger trunk size at 13.7 cubic feet compared to the Coupe's 12-cubic-foot trunk.
Entertainment and Safety Features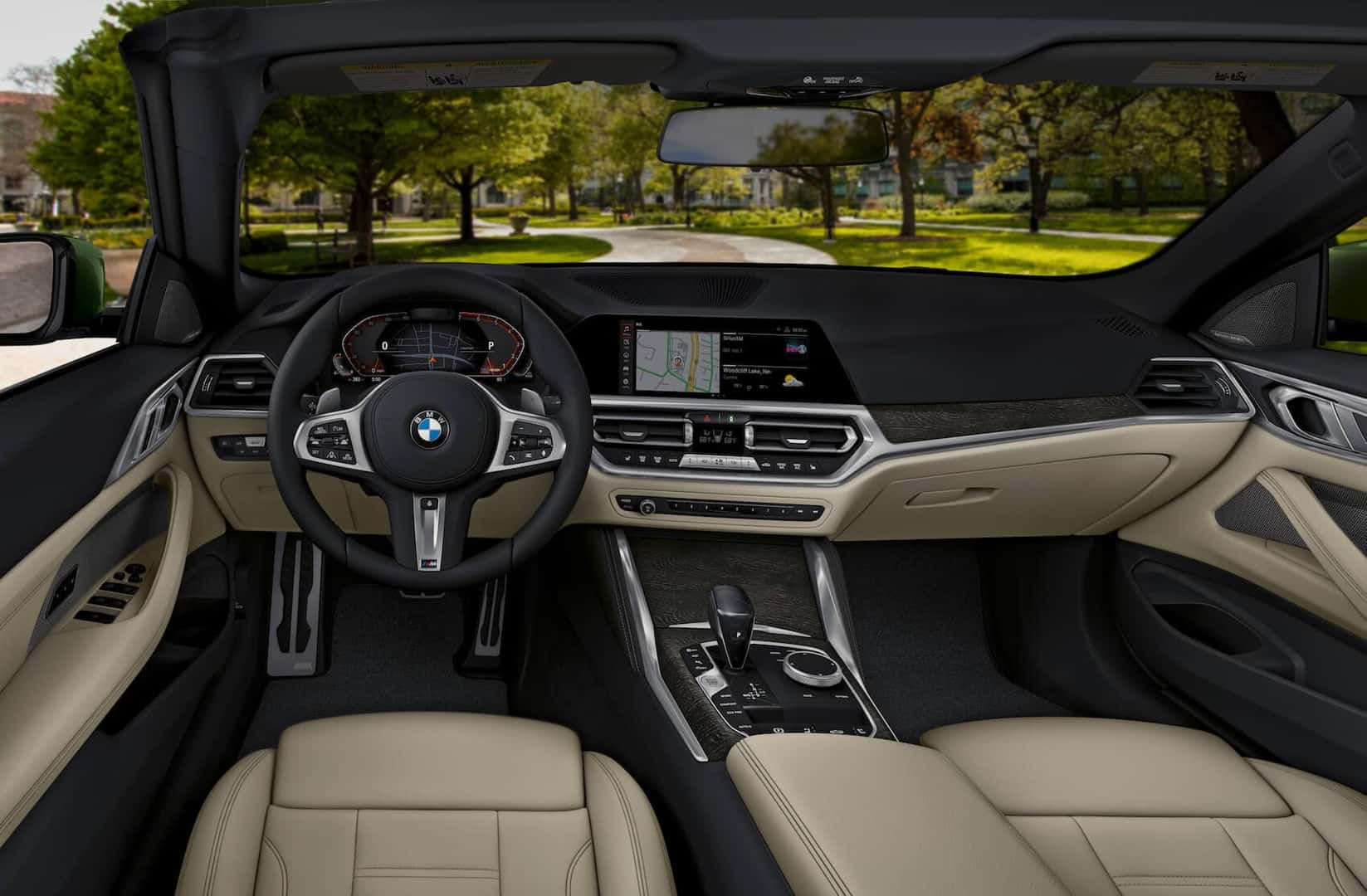 Both the Coupe and Convertible offer a wide array of standard entertainment and safety features. For entertainment, some standard features include an HD Radio™, Bluetooth®, a Wi-Fi hotspot, a smart device integration system making streaming music very easy, and auxiliary audio input.
For safety, some standard features are a rearview camera, a blind-spot monitor, a lane departure warning, several airbags both for the driver and passengers, traction control, and brake assist. Additionally, if you're wanting to make your Coupe or Convertible even more secure, some optional safety features include adaptive cruise control that will allow you to maintain a safe distance from the vehicles in front of you when on the highway, lane-keeping assist, and automatic parking.
Test Drive Your Convertible or Coupe Today!
Both the BMW 4 Series Coupe and Convertible are versatile vehicles with great engines, plenty of interior space, and many entertainment and safety features. Regardless of which one you have your hopes set on, you can test drive your BMW 4 Series on the roads of Westchester County, Yonkers, and Hartsdale today by stopping by BMW of Westchester!
Contact us today!