BMW 3 Series Trim Levels

Step inside the BMW 3 Series, and you'll quickly see why many drivers across Westchester County, Yonkers, and Hartsdale, New York, have made the call to get behind the wheel of this vehicle. At BMW of Westchester, we're proud to carry the 3 Series at our dealership. There's plenty to get excited for!
Enjoy the sleek feel and luxurious nature by taking the wheel with a test drive here at our BMW dealership. Wondering which model is right for you? Check out this BMW 3 Series trim levels review to discover the perfect match. Then, if you think it's the right one for you, contact us to schedule a test drive.
Trim Levels for You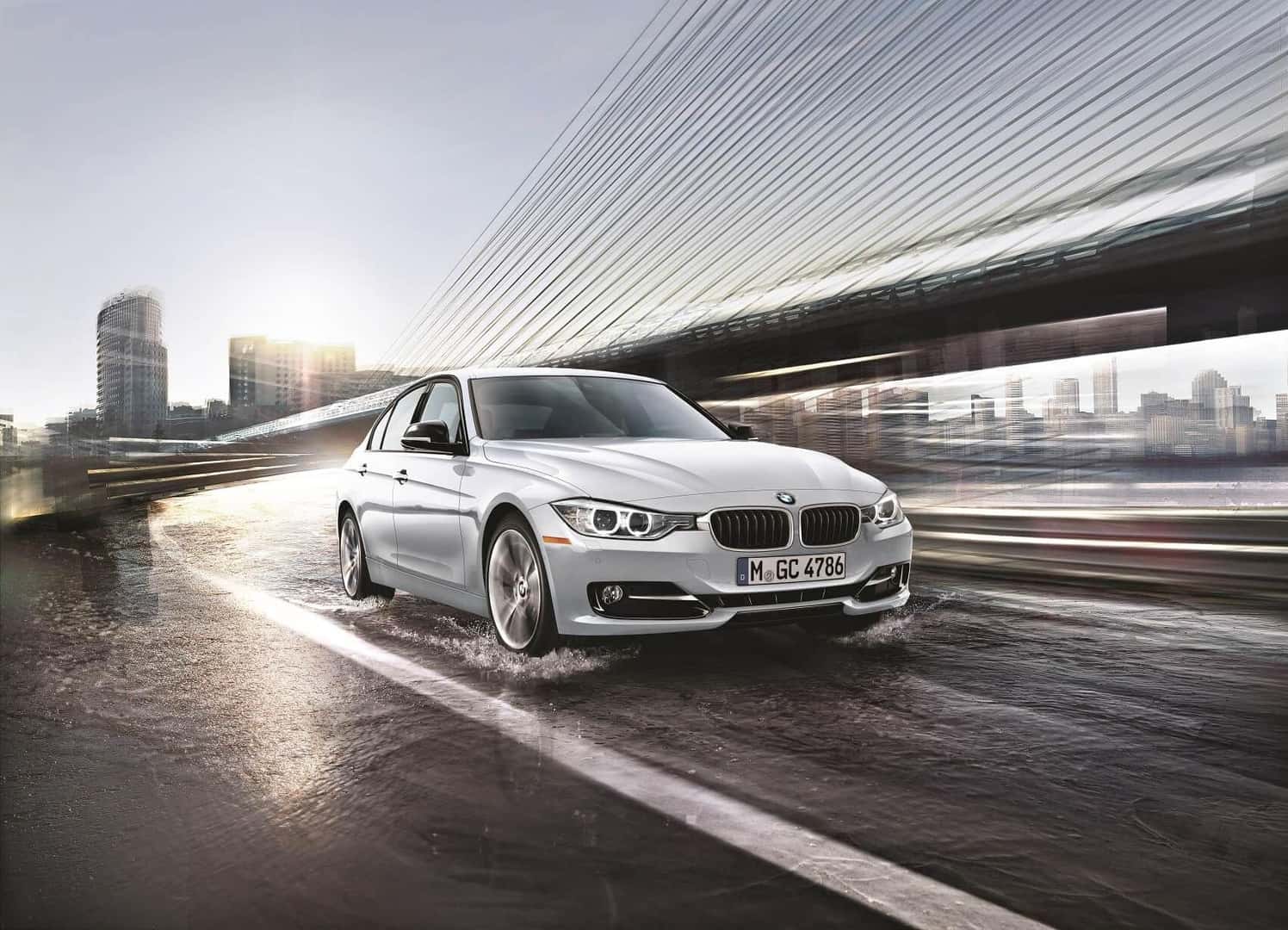 When you come to our dealer and check out the 2022 BMW 3 Series, you'll find that it's available in five trims. These include the BMW 330i, M340i, 330e, M3, and last but not least, the M3 Competition. All these machines are beasts of their own, but the base trim—or the 330i—comes equipped with a turbocharged 4-cylinder engine; conversely, the M340i has a turbocharged 6-cylinder engine, and the 330e is a hybrid with plug-in features.
You'll see that these models come with an 8-speed automatic transmission and rear-wheel drive, whereas xDrive all-wheel drive is optional on them.
In contrast, the final two trims, the M3 and M3 Competition, both have standard rear-wheel drive, although all-wheel drive is optional in the M3 Competition. The M3 comes with 6-speed manual transmission, and the M3 Competition showcases an 8-speed automatic transmission system.
BMW 330i
It's hard not to notice the powerful engine found under the hood of the BMW 330i, so that seems like a natural starting point here. When you lift the hood, you'll find a standard 2.0L BMW TwinPower Turbo 4-cylinder engine, which delivers 255 horsepower and 294 lb-ft of torque.
The high-precision direct-injection technology ensures that you're getting the most out of the BMW 3 Series when you press down on the accelerator. This is because it streamlines fuel consumption, so you can cruise on for longer, with fewer stops at the pump.
As we mentioned, the engine is mated to a smooth-shifting 8-speed automatic transmission. This transmission features steering wheel paddle shifters, which permit you to influence shifts and demand more power when you want it.
BMW M340i
Next up, you have the BMW 3 Series 340i. Upgrade to this trim, and you'll enjoy a more powerful 3.0L performance engine. This powerful 6-cylinder engine can generate up to 382 horsepower and 368 lb-ft of torque, and comes with the M Sport differential, which delivers better agility and handling than the 330i.
This is reflected in its acceleration, too. Behind the wheel of the M340i, you'll reach a top track speed of 155 miles per hour. It also accelerates from 0 to 60 MPH in a short 4.4 seconds.
BMW 330e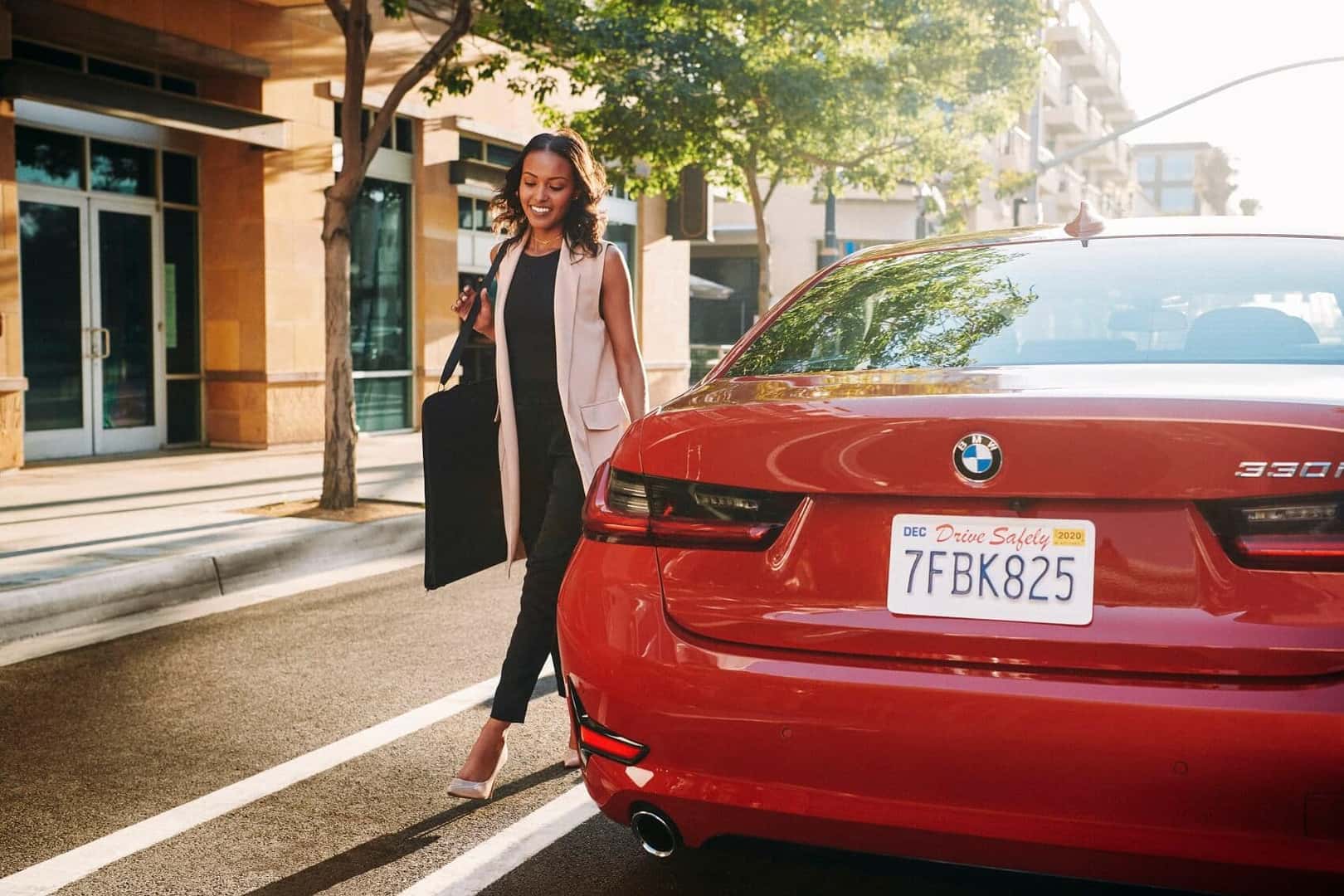 Rolling up next, we have the BMW 330e. We've gotten this far, but we haven't discussed technology yet, have we? There's plenty to excite in the 330e, and some of these features come on the earlier trims, too. Not only is this model electrified, but it's time to get ready for a technological marvel!
This machine comes with Apple CarPlay® and Android Auto™ integration, for one. Thanks to this smartphone capability, you'll be able to hook up an iPhone® to the touchscreen and access music, podcasts, and even your text messages. If technology is what you're looking for in your next car, this BMW has you covered.
There's more to it than that, though. These features come on other trims, too.
BMW M3
In the BMW M3, you'll have more than performance at your disposal. On top of the now-standard 6-speed manual transmission, there's a lot of technology to excite.
You get a multitude of features with an advanced cockpit, seamless capability, a digital connection to enhance your experience, and driving assistance perks. Likewise, in the 3 Series, you'll witness the advantages that come with the incredible Live Cockpit Professional: with a 12.3-inch instrument cluster, a 10.25-inch central information display, and more.
There's even more to utilize. The iDrive 7.0 system can be operated by your voice, the touchscreen, and the iDrive touchpad, giving you many ways to take control. With navigation, Bluetooth®, two USB ports, and multiple Over-the-Air (OTA) updates for map data, you'll be able to take full rein over your drive.
BMW M3 Competition
The final option in the lineup—although that says nothing about its quality—is a showstopper all on its own. You've seen all the beautiful features that come with the trims, but what makes the M3 Competition even more stunning? Let's take a look at the exterior. In this trim, you'll find your eye drawn to multiple aspects, so much so that we're not sure what you'll notice first!
Maybe it's the front, with a frameless, vertical kidney grille—its sculpted hood can be adorned by available Icon Adaptive LED headlights with Laserlight, which shine through the darkest drives. Or maybe you'll notice its impressive design, with an integrated diffuser, a streamlined spoiler, and L-shaped LED taillights.
If it's not all that, though, you'll be drawn in for sure by the standard carbon fiber roof with aerodynamic fins. This allows the machine to lower its center of gravity, and its standard M mirrors and side gills work even harder to improve your aerodynamics on the go.
It's Time To Find Your BMW 3 Series
As you can see, the BMW 3 Series trim levels have a lot to offer. No matter your preference, they boast great options. When you visit us at BMW of Westchester, it's hard to go wrong with either the BMW 330i or the BMW 340i. The BMW 3 Series has been an important part of the BMW lineup for decades, and these cars are carrying on the tradition in Westchester County, Yonkers, and Hartsdale, NY.
Don't wait to get your hands on the ride you've been looking for. Schedule your test drive with the sales team at BMW of Westchester today and see what makes the 3 Series unique.