Best Restaurants near White Plains, NY
Make it a special evening by visiting any of these standout restaurants in the White Plains area. If you're not in the mood to cook or just want to try something new, venture out for a delicious meal tonight!
Emma's Ale House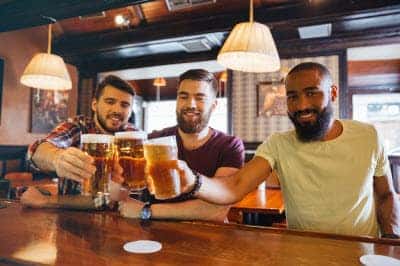 Emma's offers classic American comfort food in a welcoming atmosphere. Enjoy a juicy burger or hang out and watch every sporting event under the sun at the bar. There's the family-friendly dining room for a sit-down meal and the bar area, where full meal service is also offered.
Start any meal right with Emma's signature mac and cheese or French onion soup, then continue by choosing an entrée like short ribs, buttermilk fried chicken, or fish and chips.
The bar features 10 rotating drafts and numerous wines by the glass, along with a large selection of bottled wines and beers.
Getting a later start on the weekend but still want something to fill you up? Visit for brunch on Saturday or Sunday.
Private events can be held in the dining room, and don't forget to check out the Emma's Ale House Facebook page to see what's being served up each day.
Mulino's of Westchester
Let your taste buds run wild at Mulino's, which offers authentic Italian cuisine and a classy dining experience you won't forget. Start with a delectable appetizer like bruschetta, stuffed eggplant, or clams, then choose a delicious entrée like gnocchi, ravioli, salmon, veal, or chicken.
Mulino's is also a wonderful spot to visit around the holidays, as the dining room is always fully decorated during the season. The restaurant has been a multiple-time Best of Westchester winner as named by Westchester Magazine.
Whet your appetite by checking out the full menu here.
Sam's of Gedney Way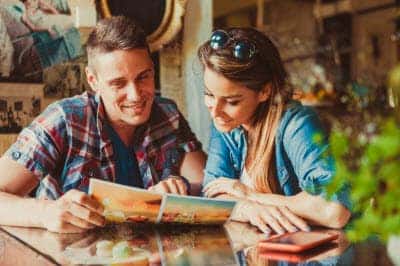 Sam's has been a local favorite for decades, going all the way back to its humble beginnings in 1932 as a newsstand and soda fountain. Things have changed quiet a bit since then, as the menu has expanded and become a classic American bistro.
Sam's signature dinner entrees include shrimp scampi, pecan-crusted chicken, and Maryland lump crab cake. Brunch entrees include a selection of breakfast pastries and complimentary Bloody Marys or mimosas.
Don't miss out on The Great American BBQ either. From June through Labor Day, a full BBQ menu is offered in the restaurant and on the deck. It's the perfect way to spend a summer day.
See all the available menus here and don't forget to follow Sam's on social media. Their Facebook page can be found here and their Twitter account here.
Visit These White Plains Restaurants Today
Enjoy a day away from the kitchen by visiting any of these White Plains restaurants. Pair a tasty meal with your favorite drinks to make it the perfect evening out.