Best Ice Cream Shops near Westchester NY

There's nothing like a cool treat on a hot day. Frankly, we like ice cream even in the winter weather. No matter what season you enjoy your ice cream in, you need to know where to go to find it.
These are some of the top ice cream shops near Westchester, NY. Pay them a visit and you'll be rewarded with a rich, creamy cone. We won't tell anyone if you order a second one.
Bona Bona Ice Cream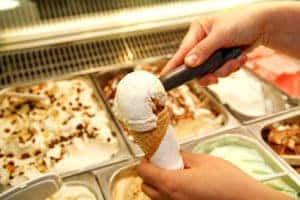 Bona Bona is the creation of Chef Nick Di Bona. Using the best possible ingredients and making all ice cream in small batches, Nick packs the flavor into this dense, creamy creation. Unique flavors include coconut sorbet, frosted animal cracker, Nutella s'mores, and salted caramel. Weekly special flavors pop up on the menu, too, so be sure to check back for these surprises.
Yes, the hot fudge sundae is delicious. Maybe you'll even explore the baked Alaska, carrot cake with salted cream cheese ice cream and caramel with a perfect dollop of whipped cream on top.
Want to turn things up a notch? Try out the boozy milkshakes like salted bourbon, with Jim Beam, salted caramel ice cream, caramel, and chocolate sauce with whipped cream. It's ice cream with a kick.
The Hudson Creamery
Located just around the corner from the Peekskill train station, The Hudson Creamery proudly serves delicious Jane's Ice Cream. Whether you're just hopping off the train, or coming by for a post-dinner dessert, The Hudson Creamery is the place to be.
Hand-dipped flavors include banana cookie, chai tea, cookie dough, pistachio, rocky road, s'mores, and strawberry. With up to 29 hand-dipped flavors available daily, there are plenty to choose from.
Hudson Creamery also hosts special events. Enjoy some time out with friends, family, or co-workers at a painting social. It's a great way to celebrate a birthday, spend a girls' night out, or do some team building after the workday. Plus, there's ice cream involved, and you can't go wrong there, can you?
Penny Lick Ice Cream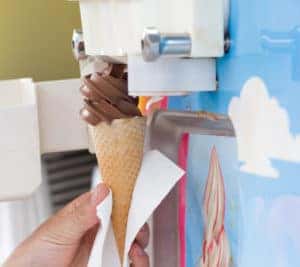 Founded back in 2013, Penny Lick Ice Cream had the mission of bringing back old-fashioned, custard-based ice cream. All ice creams are peanut- and treenut-free. Try out the classic vanilla bean or milk chocolate, or get adventurous with the salty-sweet honey graham, indulgent white bourbon caramel, or vegan-friendly raspberry lime.
Best of all, summer is a little bit brighter when you find one of the Penny Lick carts out and about. The push carts are always popping up at festivals, farmer's markets, and special events all over the lower Hudson Valley and in New York City.
Want to host your next event at Penny Lick? Whether it's a birthday party or ice-cream-making workshop, they'll be happy to host you.
What's Your Favorite Flavor?
The good news is you have plenty of time to figure that out. Check out the best ice cream shops near Westchester, NY, and find yours today!