The Best Haunted Attractions near Westchester NY
Boo! Did we scare you? OK, maybe not. But we have found the best haunted attractions to visit near Westchester, NY. Make this year's Halloween season extra spooky!
Gateway's Haunted Playhouse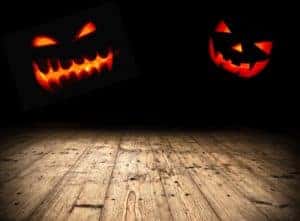 Navigate through this haunted house, with its terrifying sounds, cool visual effects, and twists and turns throughout. Due to the scary and graphic nature of the house, it's not recommended that anyone under the age of 12 participates in these activities. A Not-So-Scary house is available on Saturdays and Sundays, which is perfect for the entire family.
Make sure to buy your tickets online to save time. Spend time at the Midway until your ticket number is called. The Midway offers you the chance to eat, drink, or take a ride in the coffin simulator, where you'll be buried alive!
The Haunt at Rocky Ledge
Enjoy a full night of frightening entertainment at one of the top haunted attractions in Westchester County. The Haunt combines the outside elements with the indoors. With two mind-blowing haunted houses, a terrifying walk through the woods, and a haunted cornfield, be ready for a nightmare of a lifetime!
All tickets can be purchased at the ticket booth when visiting the haunt. There are no online ticket sales. The Haunt is open for the entire month of October, on Friday, Saturday, and Sunday nights. Groups are welcome, with up to six people in a group allowed.
Scared By the Sound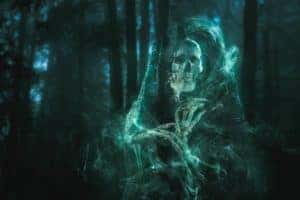 This is the 19th year for the Scared by the Sound haunted house at Playland Amusement Park. This 12,000-sq. ft. haunted house and cemetery is home to a scary bunch of characters, ready to make your Halloween season a goosebump-inducing experience. Go face-to-face with your worst fears and phobias.
The house is open for nine nights in October, rain or shine. Tickets can be purchased online, or at the box office on nights of the event. Want to have the fun of the haunted house year-round? The permanent Scared by the Sound display at Playland is open all season long.
Have a Scary and Ghostly Halloween Season
You certainly will when visiting these haunted houses. Get ready to be scared!