Best Golf Courses near Westchester NY

Whether you are still a beginner golfer looking to play a casual round with friends or want to find a more competitive course challenging enough for the pros, there are plenty of courses to choose from close by.
No matter the type of golfer you are, you'll want to make sure you play a round at the best golf courses near Westchester, NY!
Pound Ridge Golf Club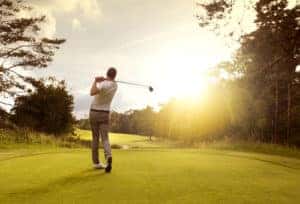 Consistently voted one of the best public courses in the country, you will want to make sure you add Pound Ridge Golf Club to your list of must-play courses! Not only is it one of the more premier golf courses in the area, it is also very playable while remaining a fun challenge for golfers of all ages and abilities.
You can also improve your game by getting individual lessons or joining for one of their clinics. Their professional instructors will be able to help you work on everything from your short game to your driving skills.
Westchester Country Club
There are a handful of world-class amenities you'll get to enjoy as a member of Westchester Country Club, including two championship-worthy golf courses. The South Course is a wonderful course that appeals to a range of golfers.
You may have also seen their West Course on TV from time to time. This is because this course has hosted many big PGA Tour events. When you play this challenging course, you will feel just like your favorite professionals as you work your way through the course!
Whatever course you play, you can relax at the Beach Club after your round and cool off in their saltwater pool or lounge on their private beach.
Westchester Hills Golf Club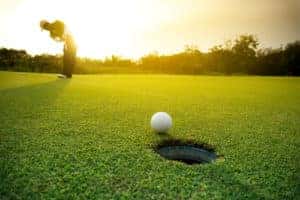 Members and their guests will have a fun time playing the well-maintained course at Westchester Hills Golf Club. With its rolling hills and contoured greens, this course offers a great test for experienced players while also being very playable for novice golfers as well.
You can also join for clinics and get private lessons to help you improve your swing. Then, once you are ready for some competition, you can join for one of the club's tournaments!
Join your spouse for their couples twilight golf or enter in one of the more competitive individual tournaments. They can even accommodate any golf outings you are looking to have for your company or organization.
Book a Tee Time Today!
It's time to grab your clubs, a few friends, and head on over to one of these courses for a fun round of golf near Westchester!