Three Best Fitness Spots to Feel the Burn near White Plains NY

Whether you're ready to take your workouts to the next level or it's time to take control of the state of your physical fitness, we've compiled a list of the best fitness spots near White Plains, NY, to help you reach your goals, whatever they may be.
Knott Playing Fitness
Knott Playing Fitness is fueled by the desire to help you reach your fitness and overall health goals. They go about doing this by supplying regular encouragement, providing attainable goals, and promoting a positive, healthy attitude. Below is a sample of the kind of classes Knott Playing Fitness has to offer:
Cardio and Ab Routine. During these rigorous sessions, you'll burn calories, improve your cardiovascular health, and strengthen your core.
Step Classes. Using elevated platforms, these step classes give you a full body workout.
Zumba. This intensive cardio workout helps to tone and shape your body by combining dance and aerobic movements.
Stop by Knott Playing Fitness' Facebook page and check out all the fun they're having.
PhatBurn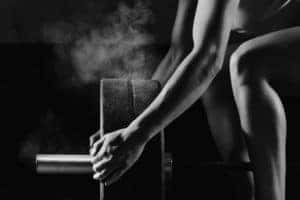 The main goal at PhatBurn is to get you in the best shape of your life as quickly as possible. They accomplish this through their high intensity interval training program along with plenty of encouragement and a lot of fun. Here's a brief overview of the kind of experience you'll get:
A comfortable, friendly, and supportive atmosphere
An appropriate workout for your fitness level
You'll be able to track your progress and see how far you've come
Each workout will focus on a different body part
Go to PhatBurn's Facebook page to see all that hard work paying off.
Pilates Unleashed Studio
Since 2010, Pilates Unleashed has been focused on helping their students improve their balance, strength, and flexibility. They achieve this by providing the right amount of attention in accordance with each student's particular physical needs and level of fitness. The services provided by Pilates Unleashed are as follows:
Private Classes. Tailored to the needs of the Pilates beginner, these private classes are designed to familiarize you with the basics of Pilates.
Semi-Privates. Increasing the class size to two to three students, these semi-private sessions give you the personal attention available within a smaller group while continuing to increase the level of difficulty at a workable pace.
Small Group Training. These classes focus on strengthening all parts of the body by introducing STOTT Pilates equipment. This results in optimal movement as well as improved posture.
Yoga and Mat Classes. Pilates Unleashed Studio's mat class builds on the fundamentals of Pilates and gradually moves on to the more advanced apparatus work.
The Jivamutki yoga class focuses on building strength and increasing flexibility as well as the connection to the Earth as a whole.
Visit Pilates Unleashed Studio's Facebook to see what they're up to.
Start Reaching Your Goals Today
If you're ready to get a firsthand look at each one of these White Plains area fitness spots, get out there and experience Knott Playing Fitness, PhatBurn, and Pilates Unleashed Studio today.