Best Coffee Shops near Westchester County NY
There are few things better than a hot cup of coffee in the morning. Or in the afternoon. Or at night. Or if you're a true coffee lover, anytime, really. If you're in Westchester County, you should know of these three spots to get your caffeine fix.
Chappaqua Station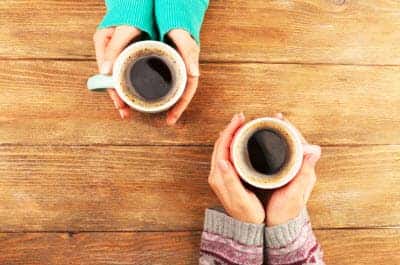 While they get started early each day, it's a fun spot to be all day long, whether it's breakfast, lunch, dinner, or a night out with friends. For the java fans, Chappaqua Station features La Colombe coffee, espresso, cappuccino and even hot cocoa and hot cider.
There's also an assortment of herbal tea available, along with special smoothies. Gear up for the day with an egg sandwich, protein bowl or oatmeal. Or, wind down at night with dinner and a drink, including the cocktail of the month.
This farm to town café combines modern sensibilities with old-world principles. Check out their Facebook page to stay up to date with current events and menu updates.
First Village Coffee
First Village Coffee is the place to be in Ossining, with great art, music, conversation and good company. And oh, the coffee's quite good, too. At First Village, you'll find the highest-quality specialty coffee, teas, pastries, and so much more.
This space seeks to reflect the community and includes art, open mic nights, pop-up community dinners, and other special events. Try out a cortado with oat milk, an almond milk latte or cold brew. There are also many tasty treats like donuts, cakes and brownies that are hard to resist.
Visit their Instagram to see what's hitting the menu next!
Lorca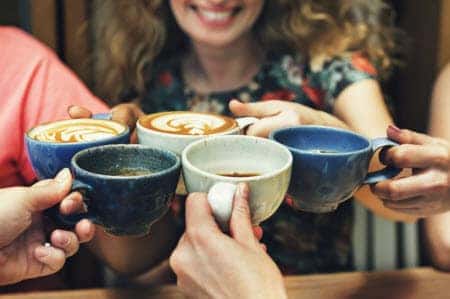 Proudly serving coffee from Counter Culture Coffee along with a rotating list of guest brews, Lorca is worth visiting again and again just to see what they're brewing next. Every season, they change the available homemade syrups for a different taste in every drink.
Pick up a fresh cup or a box of hot or iced coffee for your officemates. Specialty drinks include chai tea latte, macchiato, cappuccino, and cold brew latte. Breakfast is available until 1 p.m. each weekday and all day on weekends, so be sure to check out the delicious bacon, apple and cheddar sandwich or quiche of the day.
Visit Lorca's website to see their hours and locations and see what's brewing today!
Coffee That Can't Be Missed
Warm your heart and soul with a cup of coffee at any of these three local coffee shops. Best of all, they all offer a whole lot more than just your average cup of joe! Whether you're an early-riser or just looking for an afternoon pick-me-up, these three places are all worth visiting.