The Best Bakeries near Westchester County NY
Whether you are looking for a pastry for breakfast, loaf of bread to go with dinner, or a freshly made dessert to treat yourself with, you will find exactly what you want at the three best bakeries near Westchester County, NY.
Baked by Susan
163 Grand St. Croton on Hudson, NY 10502
Facebook | Twitter | Instagram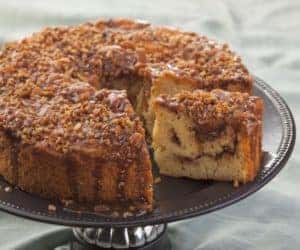 Baked by Susan makes all their products from scratch using local, all-natural ingredients. So, when you take a bite of one of their breads or muffins, you will be pleasantly satisfied with an authentic, homemade taste.
Grab a scone, muffin, or coffee cake for breakfast or bring home some cookies, cupcakes, or a pie for dessert. You can even have Baked by Susan cater your next breakfast or brunch you are hosting. And as for hosting, have your child's birthday party at Baked by Susan, where your child's friends and your child will get to make and decorate cupcakes.
Lulu Cake Boutique
40 Garth Rd. Scarsdale, NY 10583
Facebook | Twitter | Instagram
Creating personalized, one-of-a-kind cakes is Lulu's specialty. Each of their cakes are comprised of the best ingredients like Valrhona chocolate, farm-fresh butter and cream, and ripened fruit from local farms, and all go into creating delicious cakes for you and your guests to enjoy.
And, it isn't just about the flavor inside, but also the appearance on the outside. Each cake is artistically crafted with every detail thoroughly attended to. This results in each cake being its own masterpiece. So, whatever you envision your cake to look like, Lulu Cake Boutique will work to make it happen!
The Pastry Corner
209 E Main St. Mount Kisco, NY 10549
Facebook | Twitter | Instagram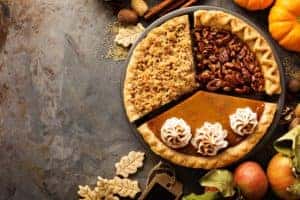 This family-owned and -operated bakery has been making extraordinary cakes, cookies, pies, and other desserts for whatever occasion you need them for. You can get one of their specialty cakes like their s'mores or apple cinnamon mousse cake. Or, have them make your wedding cake for your special day! They will make sure the cake is designed to your exact desires.
Also on their menu, you can choose among their variety of pies, cake pops, and cupcakes. And even stop in for breakfast and grab a Danish, scone, or turnover with a cup of coffee.
Head to one of these bakeries today and see what freshly baked goods they have!