Community Spotlight: Baked by Susan

Imagine walking into grandma's house and being greeted by the smell of fresh baked treats and treasures. It's a feeling you never forget. Walk into Baked by Susan and the smells will take you back to that simpler time in life.
This old-fashioned Westchester County bakery creates handmade baked goods each and every day. Have we whetted your appetite? Did we even have to ask?
Handmade Baked Goods Made Fresh Daily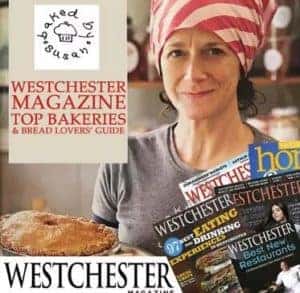 Baked by Susan opened back in the fall of 2010 in Croton-on-Hudson, right in the heart of the village. Peer through the beautiful glass-fronted store and you'll see these unique creations being made. Using mostly vintage bakery equipment, including the oven, antique mixer, and retro stove top, these delicious baked goods are brought to life.
All of them are made from scratch, with natural, local ingredients, including fruit in-season with no preservatives used. Whether it's a cake, cupcake, muffin, scone, or pie, Baked by Susan has you covered. Sure, your sweet tooth may lead you to one of these treats, but there are also savory breads to choose from.
Grab a scone and a fresh cup of Black Cow coffee. If you're not in a rush, take a seat indoor near the window and take in the sights and sounds. In the spring and summer, outdoor seating is available.
What's On the Menu?
Just about everything under the baked good sun! Oh, and how about the famous empanadas? Empanadas can be filled with just about anything. The dough is an all-butter crust, and the fillings are all made from fresh ingredients. You'll find beef, chicken pot pie, and zucchini empanadas here, and that's just the beginning.
Looking for a great way to brighten up any morning? Breakfast is the most important meal of the day for a reason. Indulge in a blueberry muffin, chocolate chip scone, or a slice of banana bread. Serving guests? Pick up a breakfast platter.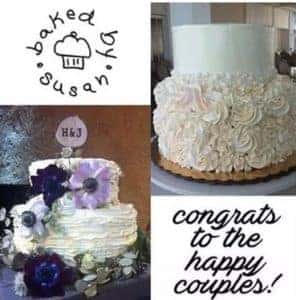 Celebrating a birthday, anniversary, or another big event? Pick up a cake. Specialty flavors include:
Carrot
Cheesecake
Coconut
Lemon drop
Strawberry shortcake
Cookie dough
Host Your Child's Next Birthday Party at Baked by Susan
If you're raising a budding young baker, this is the place to host a sweet, fun, and easy party. Kids will be able to enjoy a hands-on experience of decorating cupcakes, choosing their own cake flavor, and decoration. Every party includes all the fixings for everyone to make their own pizza. While the pizza cooks, cupcakes will be decorated. The cupcake party includes everything you need for a good time. Paper goods and a candle are included.
Visit Baked by Susan Today!
Baked by Susan is your year-round destination for baked goods. Whether you're picking up a warm muffin on a cold winter day or an apple pie for a summer BBQ dessert, you'll find it here at this Croton-on-Hudson favorite.