Community Involvement
New York Cares Coat Drive Donation Update!
10 bags of coats were donated to the coat drive by:
District: Byram Hills Central School District
Address: 12 Tripp Ln, Armonk, NY 10504
Principal: Christopher Walsh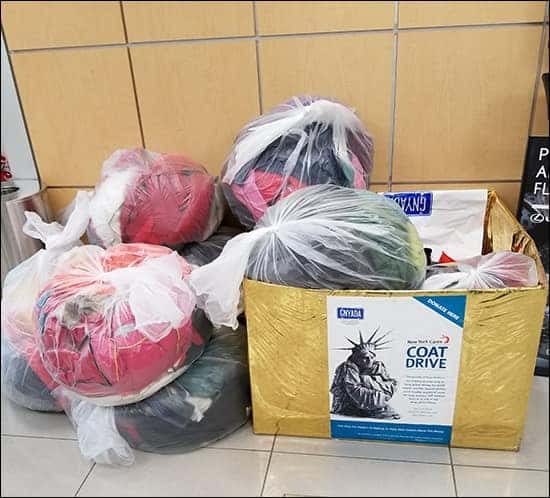 ---
Toys For Lois Bronz Children's Community Center!
During the season of giving, BMW of Westchester is proud to give back to our community. This year we had the opportunity to give back to a local community center in our area. The Lois Bronz Children's Community Center graciously invited us into their location located in Greenburg, NY to donate toys to local children this holiday season. At BMW of Westchester we are pleased to support Lois Bronz Children's Community Center's mission to create a safe nurturing atmosphere in their community.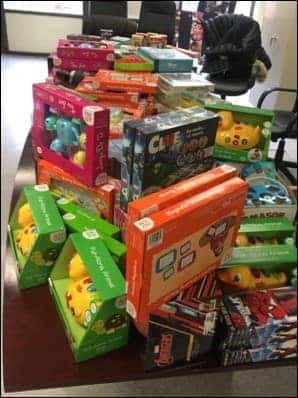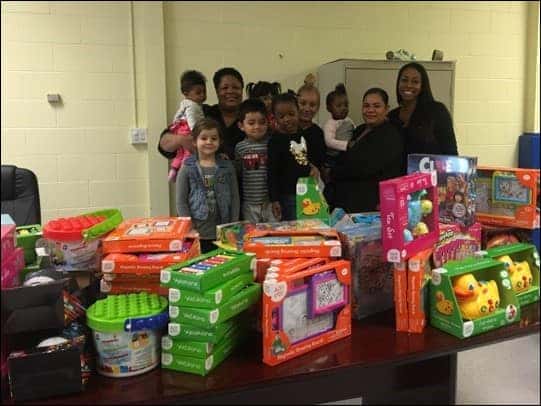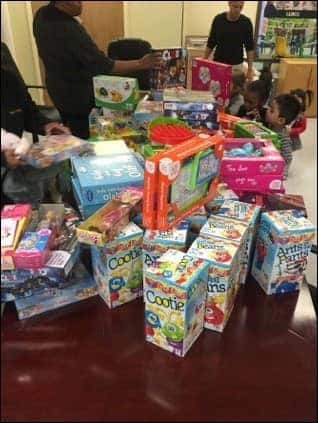 ---
We Are A Food Drive Donation Location!
BMW of Westchester is proud to participate in our annual Thanksgiving Food Drive. Please bring donations and non-perishable food items to our location prior to November 20th. Your giving during this season will help local families enjoy what all of us should, and some of us take for granted. Let's show Westchester County how we pull together. Stop by anytime during regular business hours.
---
We Are A New York Cares Coat Drive Donation Location!

What is the Coat Drive?
The Coat Drive is a city-wide effort run by New York Cares which aims to collect 125,000 coats each year and distribute them to New Yorkers who need them most in the colder months. The Coat Drive has been running for 29 years and counting, having collected and distributed 1.8 million winter coats to-date, thanks to generous New Yorkers.
When does the New York Cares Coat Drive begin and end?
The 29th Annual Coat Drive officially kicks off on November 14th and runs through December 31.
What does New York Cares do with the coats collected?
New York Cares works hand-in-hand with a wide variety of organizations across New York City to make sure donated coats are distributed as quickly as possible to New Yorkers who need them. With the help of volunteers, coats are sorted and then distributed to nonprofit social service agencies, public schools, religious institutions, and transitional housing shelters – all of which serve some of our city's most vulnerable populations. Many coats are also sent to Walk-In Centers, where individuals can pick up coats on specific days and times to help keep them warm during the winter season.
Is there a specific type of coat they are looking for?
Any coat that can keep someone warm is greatly appreciated, but the highest demands are for children's coats and extra-large men's coats. If you are considering purchasing a new or gently used coat, or doing a targeted outreach to potential donors, these are always their biggest needs.
---
Local Acknowledgements
Best Apple Picking near Westchester County NY
Best Arcades near Westchester, NY
Best Chocolate Shops near White Plains, NY
Best Food Trucks Westchester, NY
Best Haunted Attractions near Westchester, NY
Best Museums near Westchester, NY
Best Pizza near Westchester, NY
Best Spas near Westchester, NY
Best Sports Bars to Watch the Big Game White Plains, NY
BMW of Westchester Proudly Donates to Lois Bronz Children's Community Center
Guide to Shopping Local near Westchester County, NY
Upcoming Events 2018 Near Me
St. Thomas Orchestra Fall Concert
Date: November 17, 2018
Time: 7:30 PM
Location: White Plains High School
Holiday Food Drive
Date: November 29, 2018
Time: 7:30 PM
Location: St. Thomas Church